Message from the Chair of our International Board on the Release of CHRI's CHOGM 2022 Report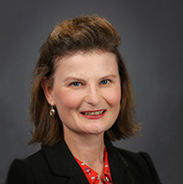 The presumption of innocence, as affirmed in the Universal Declaration of Human Rights, is one of the most fundamental human rights principles. Yet, of the 1.5 million prisoners detained across the Commonwealth more than 0.5 million are pre-trial detainees. In at least 15 countries pre-trial detainees form more than half of the total prison population. Thousands of persons, presumed innocent until proven guilty, spend years in detention waiting for their trials to conclude. For those thousands, the presumption appears to have become guilty until proven innocent.
Given these statistics, in 2022 the Commonwealth Human Rights Initiative (CHRI) has focussed its attention on the incarceration and deprivation of the freedoms and liberties of pre-trial detainees. This report is one of a series of reports produced by CHRI every two years for consideration at the Commonwealth Heads of Government Meeting (CHOGM). In accordance with the 2022 Rwanda CHOGM's theme of 'delivering a common future: connecting, innovating, transforming', CHRI calls upon Member States to prioritise and take collective measures to reduce the use of pre-trial detention across the Commonwealth. This is a Commonwealth-wide phenomenon, which not only impacts the persons in pre-trial detention, but can have a damaging socio-economic impact on detainees' families and communities outside prison.
At this juncture, it is important to recognise that while this issue predated COVID-19, the pandemic has precipitated crises in prisons worldwide, leading to the marked deterioration of prison conditions and extended duration of incarceration of pre-trial detainees. In this context the recommendations contained in CHRI's 2022 report are all the more timely. Governments must prioritise efforts to check the use of pre-trial detention and consider this a priority on their legal reform agenda.
The report points to the ills of prolonged pre-trial detention and presents an analysis of statistical data on imprisonment trends as well as the legal frameworks of the 54 Commonwealth countries. It documents important international legal frameworks and reports published by organisations across the Commonwealth that highlight the causes and consequences of the use, and overuse, of pre-trial detention. The report provides a comparative analysis of key pre-trial procedures that can effectively safeguard the rights of thousands of individuals who come into contact with the criminal justice system every year. It provides insights into the policy and legal frameworks, and highlights gaps that have led to the overuse of pre-trial detention and its impacts on individuals. Through this report, CHRI calls upon Commonwealth Members and the international community to put in place strong legal provisions and implement them effectively to reduce the problem of pre-trial detention and consider the use of alternative non-custodial measures.
CHRI reminds Commonwealth Members that the Sustainable Development Goals (SDGs), adopted by United Nations Members, include SDG Indicator 16.3.2 which requires demonstrable reduction in the number of "unsentenced detainees as a proportion of overall prison population." In practice, only a handful of Commonwealth Members have reported on this important indicator in their Voluntary National Reports to the High Level Political Forum. We hope this report will encourage Commonwealth Members to review their policy and legal frameworks and address the phenomenon of the use of pre-trial detention and overcrowding in their prisons.
In conclusion, CHRI is committed to engaging with criminal legal systems across the regions of the Commonwealth to work to achieve SDG 16. We will share our extensive experience of working with prison administrations in South Asia and Africa with Member States to enable them to meet their commitments to uphold, protect and fulfil the basic human rights of pre-trial detainees. This report provides the framework and the recommendations – it is up to Commonwealth leaders and their governments to take action to ensure that the presumption of innocence is fully realised.
Professor Alison Duxbury