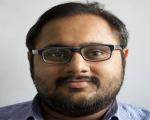 Raja Bagga (Police Reform Programme) received the prestigious Chevening Scholarship to study Criminal Justice Policy (MSc) at the London School of Economics in 2018. "The course fits perfectly with my five years of prison reform work at CHRI. I intend to hone the legal research skills I developed at CHRI, during the course," says Raja, whose presence has added heft, depth and good cheer to his team, especially with his magnum opus on Legal Aid across India that was released in September 2018
Chevening is the UK government's global scholarship programme that offers future leaders the unique opportunity to study in the UK. These scholarships are awarded to outstanding professionals to pursue a one-year master's degree in any subject at any UK university.
---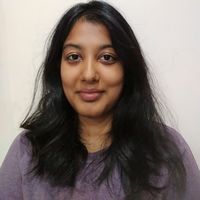 Niriksha Sanghvi (Police Reforms team, 2017-18) has been selected for the prestigious J N Tata Scholarship, 2018-19 which is given by the J N Tata Endowment for higher education of Indians.
Niriksha says: "I have received this scholarship for pursuing a one-year Advanced LLM in Public International Law, from Leiden Law School, Netherlands. I am going to focus my LLM on international criminal law, human rights and conflict-related laws".
Congratulations, Niriksha. All the best from all of us.
About the scholarship: Established in 1892, the J. N. Endowment is a prestigious institution. It is a matter of pride to be called a 'J N Tata Scholar' and over the years J N Tata Scholars have distinguished themselves and have had outstanding achievements to their credit.
---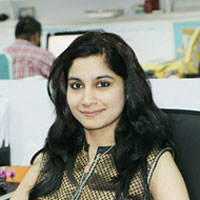 Shikha Chhibbar (Program Officer, Access to information program) was nominated from India and participated successfully in the international seminar on "Foundations of Open Societies: Individual self-determination and tolerance" from 14-26 October 2018, at the International Academy for Leadership (IAF) in Gummersbach, Germany. This seminar was organised by the Friedrich Naumann Foundation for Freedom (FNF) and covered the concept of "open society" and its relevance for liberal thought and policy. It emphasized on Liberal Democracy as an essential component of open society and the respective roles of rights and rule of law therein.
On 22 June 2019, Shikha Chhibbar presented a research paper, "Secondary Victimization of victims of sexual violence and Victim-Blaming in police stations of India' at a two-day international conference on 'Reforming Prosecution for Victim Justice' at National Law University (NLU), Delhi. Her paper looked at how survivors of sexual assault face further victimisation due to inconsistencies in legal procedures or its unfair implementation.
As a follow up to this, Ms. Chhibbar will be participating in a conference — the "2nd Advance Course in Law Enforcement" — as a resource person and present her findings to Deputy Superintendents of Police of the Madhya Pradesh Police. The event, organised by the Centre for Criminology and Victimology at NLU Delhi, is designed for police officers undergoing mid-level induction training at the M.P. Police Academy, with the objective of providing them with a vision for handling advanced law enforcement challenges.
---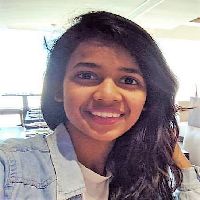 Internship Account (Himani Raj Verma ) Commonwealth Human Rights Initiative (CHRI) is an and London. The organization has different departments like- Access to Justice, Access to Information and International Advocacy. The applicant may choose one of the departments while applying for internship else, a department would be assigned to them after they are selected as interns at CHRI. During my internship at CHRI, I was assigned the Access to Information Team in which I was given reading material to enhance my knowledge about Right to Information Act, 2005. I was subsequently given the task to analyze and tabulate the decisions given by the Central Information Commission relating to RTI in the cases of Indian Navy and Indian Air Force from June 2017 to June 2018. The data would later be incorporated in an annual report published by CHRI. Mr. Venkatesh Nayak (Team head) also arranged for his interns to attend a conference relating to "Misuse of RTI" held at Employees' Provident Fund Organization. While other interns are given various tasks relating to the department they are in, I was particularly very interested in the tasks given to me and enjoyed doing them with the company of my co-interns. I had a phenomenal experience at CHRI as I worked with great cointerns who kept the environment lively and positive and my coordinators and team head were very supportive and appreciative of my work. CHRI is definitely a place to intern if a person wants to strengthen their legal skills along with practically applying them closely working for human rights. Rajiv Gandhi National University of Law (RGNUL), Punjab, India BATCH OF 2021
---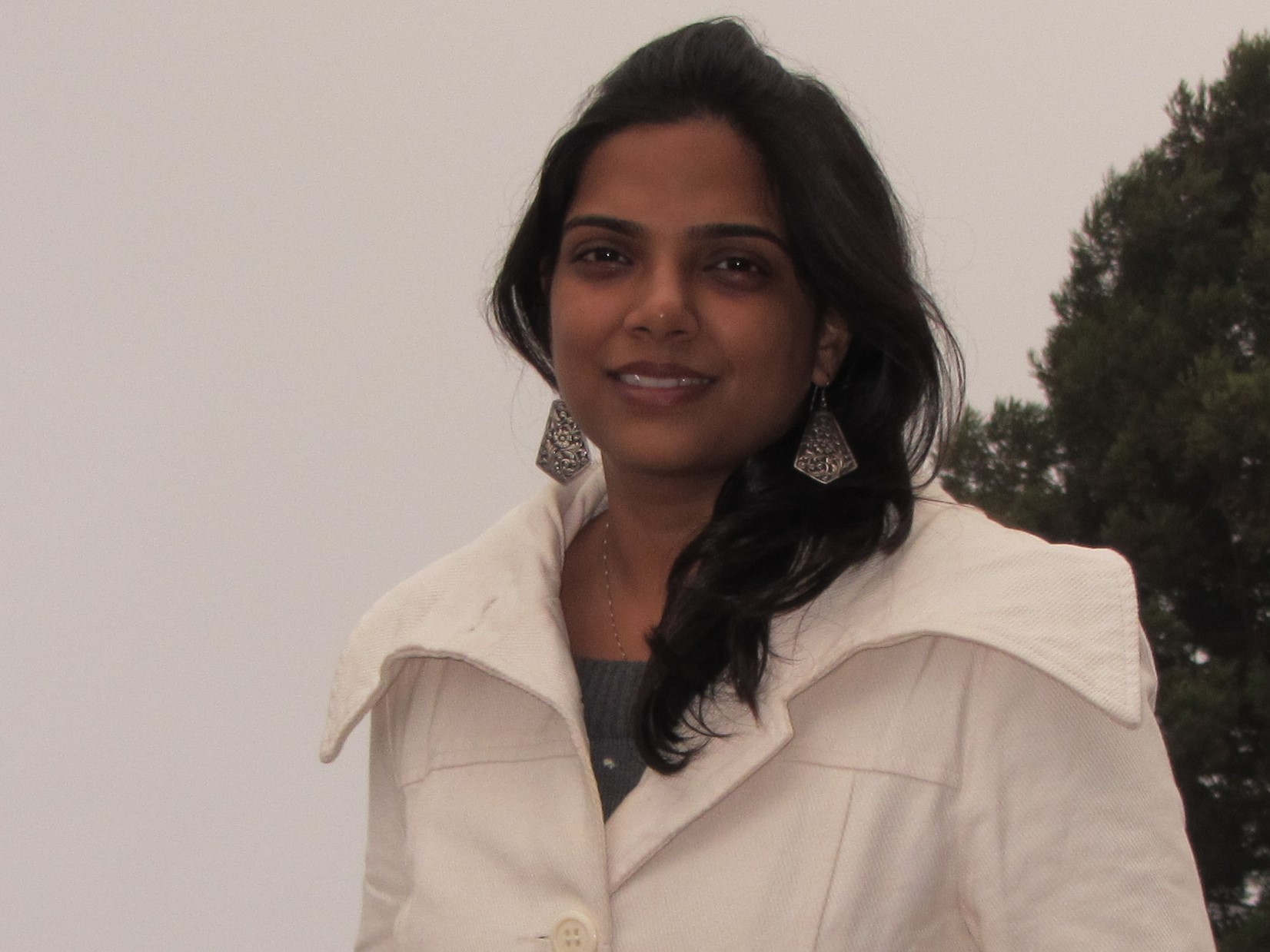 Madhurima Dhanuka ( Project Coordinator, Prison Reforms) An author of several reports and publications with CHRI, Madhurima also has her paper accepted for the upcoming ILAG conference in Canada in June 2019. Titled 'Leaving no one behind: Access to Justice & Legal Aid Strategies in India' looks at legal aid strategies in India both from the viewpoint of participation of paralegals and law students.
"The paper will discuss the various strategies adopted by legal services institutions in India that are aimed at enhancing access to legal aid for all. Emphasis will be placed to document efforts involving clinical legal education projects and initiatives led by trained paralegals in ensuring that no one is indeed left behind," the paper's abstract says.
---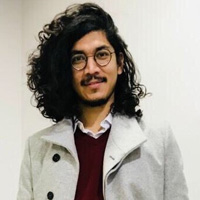 Arijeet Ghosh (Project Officer, Prison Reforms) was the 2015 recipient of the British Council IELTS Awards Scholarship. He has written for several news outlets and some of his work can be read at: "The Sabrimala Temple Ban: An 'Untouchable' Rule" (Oxford Human Rights Hub, 28 August, 2018), "What can we do to reform the Tribunals framework in India" (The Wire, July 24, 2018), "The Need for 'Special' Attention" (The Hindu, March 26, 2018), and "With the Lower Judiciary Still an Old Boys' Club, the Gender Imbalance must be Addressed" (The Wire, February 9, 2018).
He is the author of "Weapons in Space: A Legal Narrative", in association with LAP Academic Publishing, 2014. (ISBN: 978-3-8484-3305-6). Arijeet has also co-authored several reports for journals by EPW and Vidhi Centre for Legal Policy, including "A Womb of One's own: Privacy & Reproductive Rights", in the Economic & Political Weekly, (Vol. 52, Issue No. 42-43, October 2017) and "The Law isn't Straight: A Queer Person's Guide to Accessing Rights", Vidhi Centre for Legal Policy (February, 2018)
---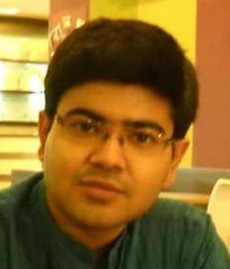 Deepan Kumar Sarkar (Project-in-Charge, Legal Aid Clinics, Prison Reforms Programme) has contributed to and written multiple publications. He is the co-author of "India's Constitution: Origins and Evolution (Constituent Assembly Debates, Lok Sabha Debates on Constitutional Amendments and Supreme Court judgments)" with Samaraditya Pal, published in 10 volumes by LexisNexis (2014 to 2018), a contributor to "Law of Contempt", 5th Edition, by Samaraditya Pal, published by LexisNexis Butterworths Wadhwa, 2013. He was also an Independent Editor for "Judicial Control of Administrative Action" by Justice BP Banerjee, 3rd Edition, published by LexisNexis, 2016.