CHRI contributes chapter on SDG16 in 'Civil Society Report on SDGs: Agenda 2030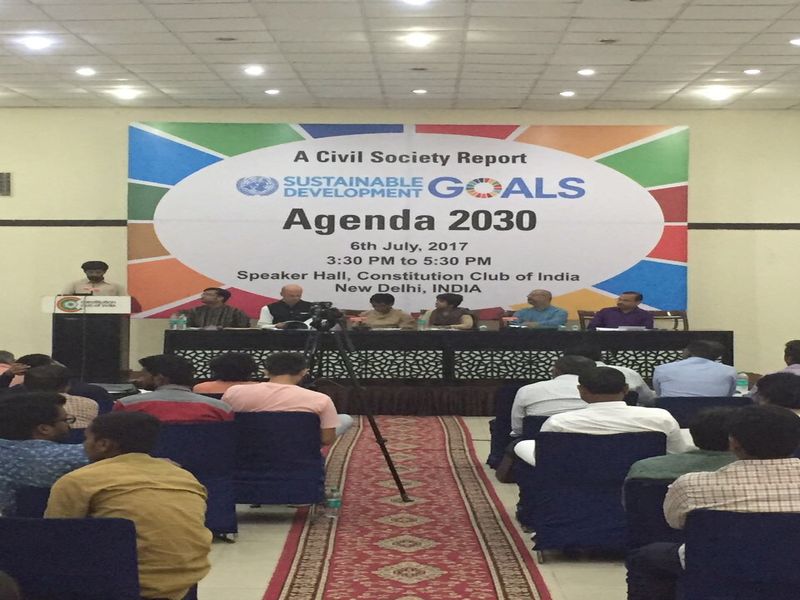 Trinanjan Radhakrishnan, Programme Officer in the SIP speaking at the launch of the report, on the 6th of July 2017, at the Constitution Club of India.
'Civil Society Report on SDGs: Agenda 2030', was an initiative anchored by Wada Na Todo Abhiyan. It aimed to highlight the status of SDGs in India and also detail the existing government interventions at the national, state and local levels, so as to identify the gaps and challenges to achieving these goals. The Commonwealth Human Rights Initiative contributed a chapter on SDG16: Peace, Justice and Strong Institutions. This provided an overview of all the SDG16 indicators which encompasses everything from violence to abuse and exploitation, to access to justice. This summary report focused on the most marginalised populations in India. Click here for the report.