A searing portrait of how NRC has Assam locked in a time warp
Sept 15, 2019 (THE ASIAN AGE) By: Sanjoy Hazarika This new book on Assam is perfectly timed. Without beating about the bush, or indulging in the usual pleasantries and sweeping generalisations, Sangeeta Barooah Pisharoty goes to the core of the major issues before her home state.
Trafficking in Pacific will end only if Govts and CSOs work together: CHRI
Sept 12, 2019 Geneva With moving testimony about the challenges of rising human trafficking and contemporary forms of slavery, civil society leaders from Fiji and Vanuatu called on governments and international stakeholders here to work with civil society in the Pacific to address the issue an
Chri Delivers Oral Statement At The 42nd Regular Session Of The Un Human Rights Council
Sept 09, 2019 CHRI made a statement in the Clustered Interactive Dialogue with the Special Rapporteur on contemporary forms of slavery and the Working Group on the use of mercenaries. The statement was made by Ms.
Opening statement by UN High Commissioner for Human Rights Michelle Bachelet at the 42nd session of the Human Rights Council
Opening statement by UN High Commissioner for Human Rights Michelle Bachelet Geneva, 9 September 2019 Distinguished President of the Council, Excellencies, Colleagues and Friends, A year has gone by since I began my mandate.sp; I won´t lie to you, it has not been an easy task.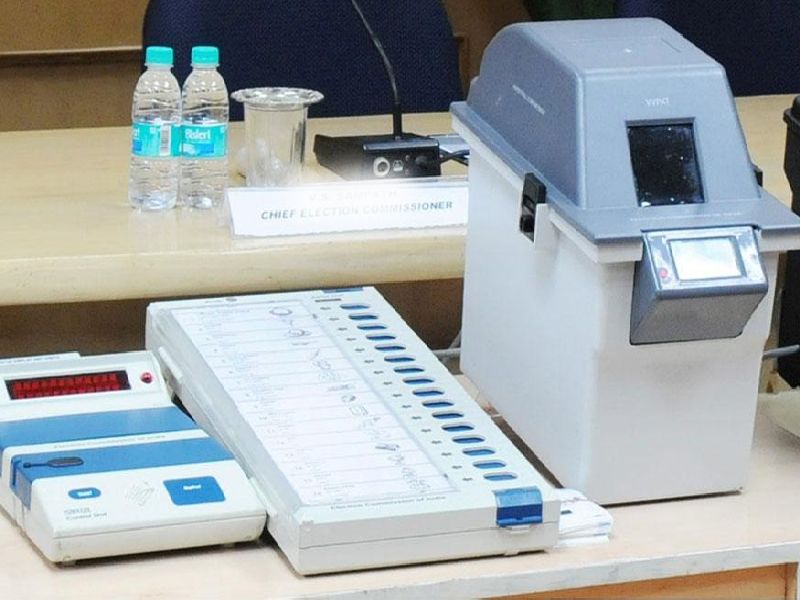 BEL refuses to disclose EVM/VVPAT info under RTI after demanding fees: Randomisation as a safeguard is questionable based on manufacturer data supplied under RTI
Image courtesy: https://www.news18.
CHRI Among 28 International Ngos Calling On The Un Hrc To Address The Human Rights Crisis In Cambodia At Its 42nd Session
Aug 30, 2019: CHRI and 27 international human rights organisations working within and outside Cambodia have published a letter calling on States to address the ongoing human rights crisis in Cambodia and to support a resolution ensuring strengthened scrutiny of the situation in th
Commonwealth Human Rights Initiative (CHRI) Africa Office calls for Police to be Properly Equipped to Fight Crime
Aug 29, 2019 The Commonwealth Human Rights Initiative (CHRI) Africa Office condemns in the strongest possible terms the spate of attacks and killings of officers of the Ghana Police Service (GPS).
Civil Society Sets Up RTI Implementation Committee
Aug 27, 2019 The Coalition on the Right to Information, Ghana (RTI Coalition) and its collaborators are happy to announce the formation of a 13-member technical committee known as the Civil Society RTI Implementation Committee, which began work from Thursday 8th August, 2019.
Project Officer, International Advocacy Programme
The Commonwealth Human Rights Initiative (CHRI) is an independent, non-partisan, non-profit, non-governmental organisation working for human rights across the Commonwealth.