Experts call on Commonwealth to build Human Rights capacity of members
CHRI's HRC side event – Report Release of 'Missed Opportunities: The Commonwealth at the Human Rights Council: A Decade of Voting (2006-2016)' 20th June 2017 Geneva Senior international human rights experts have urged the Commonwealth to develop capacity and training
CHRI condemns killing of Maldives Human Rights Defender
NEW DELHI April 24, 2017 The murder of Yameen Rasheed, a popular social media blogger and activist, on 23rd April 2017 is the most recent in a series of attacks against government critics in the Maldives.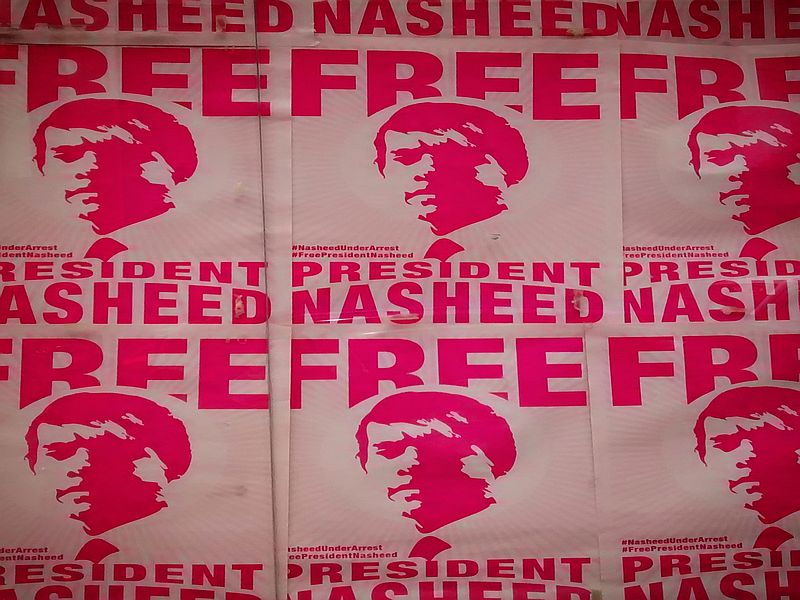 Maldives departs the Commonwealth: An in-depth analysis
By Trinanjan Radhakrishnan The Maldives' departure from the Commonwealth leaves no doubt that the government is not committed to upholding the values of democracy and respect for human rights.
Maldives has left The Commonwealth. Our comment asks for continued monitoring
Democratic values and human rights in the Maldives have been severely compromised in recent times, the Commonwealth Human Rights Initiative has found. In light of the country's recent decision to leave the Commonwealth, the situation in the island nation needs closer scrutiny than ever before.
Maldives decision aimed at stifling democracy
A group of Human Rights organizations and activists from South Asia, expressing disappointment at the decision of the Maldives to leave the Commonwealth, says this could lead to greater authoritarianism in the island nation.
Maldives quits the Commonwealth
In a surprise move the Maldivian government announced it would quit the Commonwealth, the Maldives Independent has reported.
INTERNS AND STIPENDIARY OPPORTUNITIES FOR RESEARCH AND ADVOCACY ON PUBLIC INTEREST LAW ISSUES 2016
CHRI is an independent, non-partisan, international non- governmental organization. We work for the practical realisation of human rights of ordinary people in the Commonwealth.
Diplomat Says India Detached from Gross Abuses in Maldives
The Maldives has come under the scrutiny of two international human rights organizations, the Commonwealth Human Rights Initiative and Amnesty International.
CHRI Releases Updated Human Rights Advocacy Guide
The Commonwealth Human Rights Initiative (CHRI) today released an updated handbook on human rights advocacy in the Commonwealth. Our last edition was published in 2005.
CHRI responds to Commonwealth watchdog's opinion on the Maldives
The situation in the Maldives continues to worsen. But the Commonwealth Ministerial Action Group (CMAG), the watchdog appointed by the Commonwealth to guard democratic values in member states, continues to bark but not bite. CHRI responds to the latest review of the Maldives by CMAG.