CHRI seeks changes in SPCA for better efficiency
The Hindu | January 22, 2019 The Commonwealth Human Rights Initiative (CHRI) has written to the Chief Minister's Office and the head of the State Police Complaints Authority (SPCA) seeking several changes in the working of the SPCA and the Maharashta Police (Amendment and Continuation) Act.
How a jailed schizophrenic inspired prison reform in India
Ozy | January 21, 2019 Roy Varghese refused to be called by his name. Instead, he asked fellow inmates in ward No. 10 of India's Jaipur Central Jail, where he was serving a 10-year sentence for drug trafficking, to call him Hitler Baba Khan.
3,908 foreigners in prisons across India
DNA | January 21, 2019 As many as 871 foreign nationals are languishing in prisons across India for want of confirmation of their nationality. Only 222 out of the 3,908 foreign nationals in jail have received consular access.
CAB likely to strike down BJP's prospect
BJP and its ruling coalition partners would have to pay heavy price in the upcoming Lok Sabha polls if what the experts dealing with the north eastern affairs say are any indication.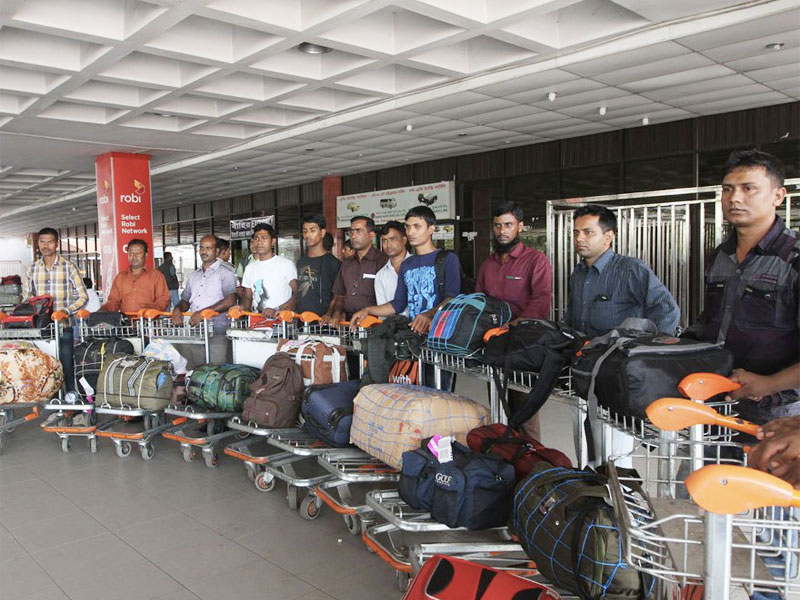 Migrant workers and their misery
Photo:;Nashirul Islam/Dhaka Tribune Dhaka Tribune,;January 13, 2019 Recent Commonwealth Human Rights Initiative (CHRI) intervention and research of proceedings in parliament has revealed that between 2012 and mid-2018 more than 24,570 Indian Workers died in these Gulf countries.
JAIL MAIL: IMPRISONMENT IN THE COMMONWEALTH COUNTRIES
Transparency is the first step towards accountability and disclosure of information is an important part of its attainment. I n 2019, CHRI hopes to continue its work to enhance transparency and accountability.
On a steep hill in India's Kerala state sits the centuries-old Sabarimala temple, one of Hinduism's holiest sites. Each year, millions of men visit the temple, but women between the ages of 10 and 50 have long been barred from entering.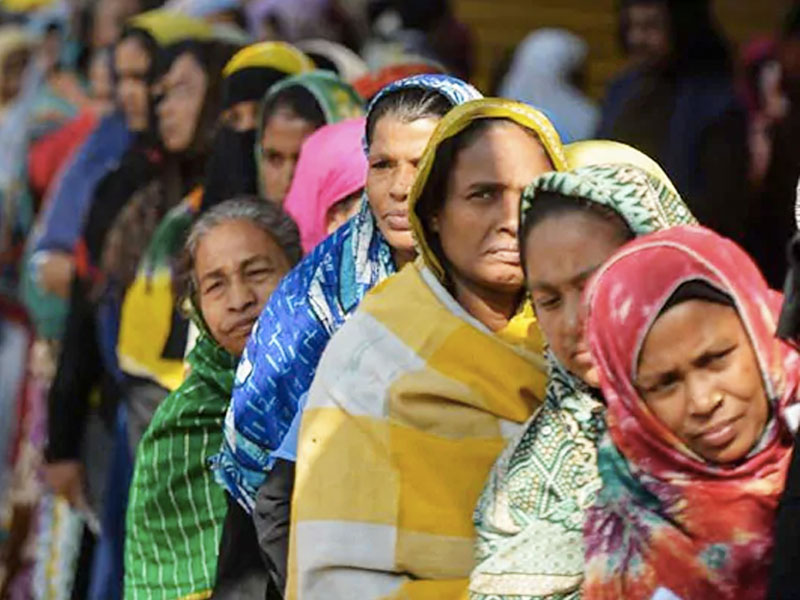 Probe allegations of rigging, intimidation: CHRI urges Bangladesh
New Delhi, January 2: A prominent international civil society group today called on the newly-elected government of Sheikh Hasina Wajed in Bangladesh to investigate allegations of vote rigging and intimidation in the recent elections.