JAIL MAIL - PRESENTING THE REPORT OF CHRI'S NATIONAL CONSULTATION ON PRISON MONITORING
CHRI presented its two groundbreaking reports on prison monitoring titled 'Looking Into the Haze – A Study on Prison Monitoring in India' and 'Circle of Justice – A National Report on Undertrial Review Committees' to the representatives of the National Human Right
CHRI's JAIL MAIL: The year that was: Taking stock on Legal Services Day
For the past 22 years India has observed the Legal Services Day on November 9. Following our jail mail marking this event last year, we bring you an update on the latest developments in legal aid.
Jail mail - Revisiting Reforms Through Under Trial Review Committees
"Prison reforms have been the subject matter of discussion and decisions rendered by this Court from time to time …Unfortunately, it seems that the views of this Court over the 50 years (since Prabhakar Pandurang Sangzgiri in 1966) have continuously fallen on deaf ears and the situation
Accra, Ghana
As the Headquarters in India began to stabilise itself, the governing boards of CHRI decided to create an office in Africa to pay greater attention to the 15 Commonwealth countries in Africa.
New Delhi, India
In 1993 CHRI was established in New Delhi. The initial plan was to move the CHRI secretariat every five years in order to deepen expertise on all regions of the Commonwealth.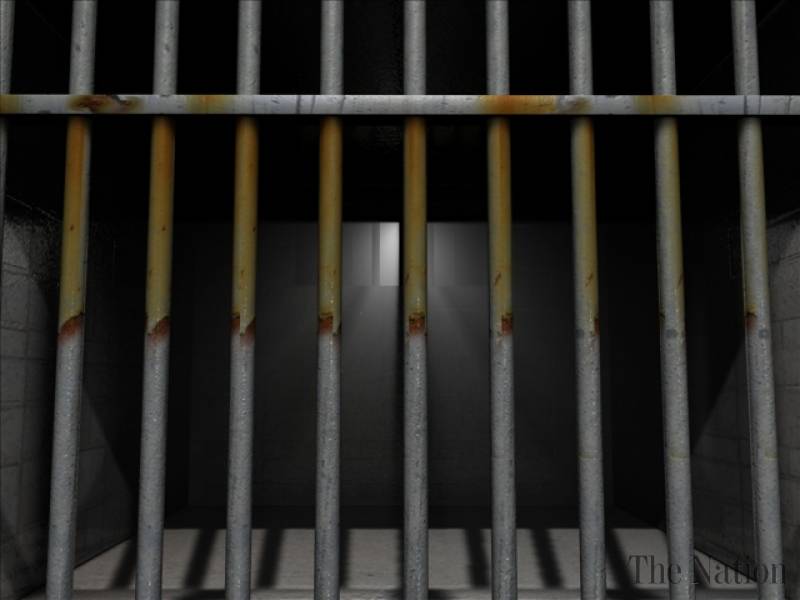 CHRI's Jail Mail Hits Home
Guess what? The National Human Rights Commission read our Jail Mail, an occasional online feature put together by the intrepid members of our Prison Reform team.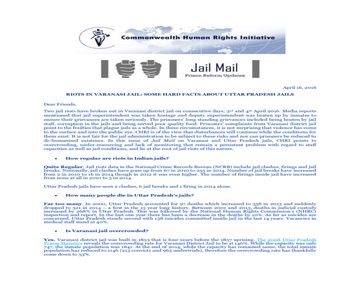 Jail Mail - Riots in Varanasi Jail : A Sequel
Four riots in jails in Uttar Pradesh over the last of couple months speak of a penal system under strain, crying for a human overhaul.
Jail Mail
Jail Mail is a regular series of Prison Reform Updates from CHRI for readers interested in the rights of prisoners and the reform of prisons as a matter of public concern.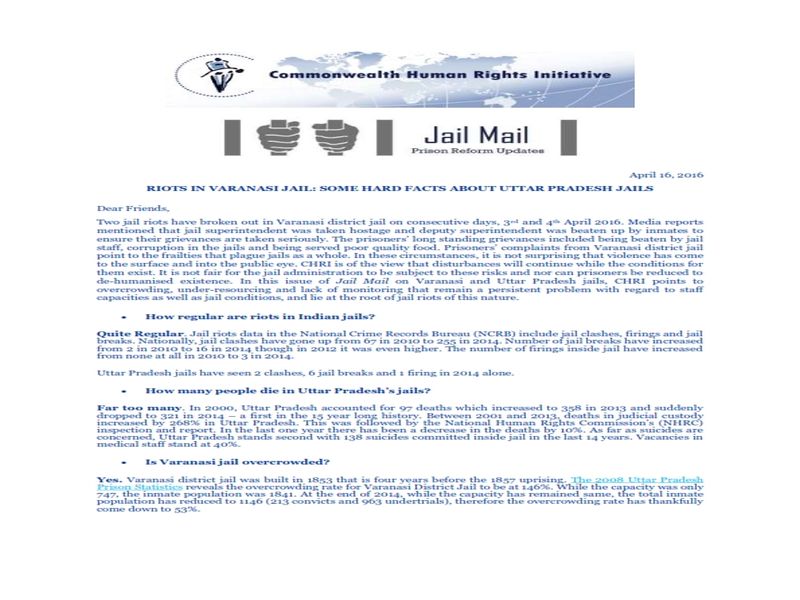 Jail mail -RIOTS IN VARANASI JAIL ... SOME HARD FACTS ABOUT UTTAR PRADESH JAILS
Two jail riots have broken out in Varanasi district jail on consecutive days, 3rd and 4th April 2016. Media reports mentioned that jail superintendent was taken hostage and deputy superintendent was beaten up by inmates to ensure their grievances are taken seriously.