The National Foundation for India invites applications for its National Media Awards Programme, 2019
---
Download File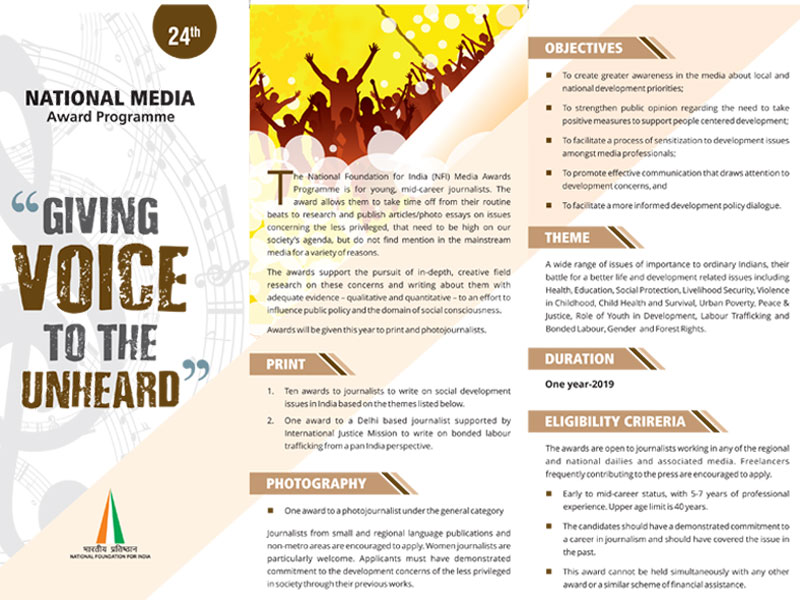 The National Foundation for India invites applications for its National Media Awards Programme, 2019. The award is for young, mid-career journalists and will allow them to publish and research articles /photo-essays on issues of national concern, which though important, do not receive adequate media attention. The award supports the pursuit of in-depth, creative field research on these concerns and writing about them with adequate evidence.

Under the programme, ten to twelve awards of Rs, 125,000/- are awarded to print and photo journalist each year. The award programme is now in its twenty fourth year and so far around 250 journalists from across the country have been awarded under the programme. The foundation encourages proposals on a broad range of socially relevant issues.

Please see this brochure to check details about specific thematic awards and the application process.
Please send in the completed applications to mini@nfi.org.in or stanzinotsal96@gmail.com by December 15, 2018. For any queries, please contact Mini or Stanzin on 011-24641864/65 (Ext: 20)