Shahidul Alam bail: CHRI welcomes court decision but urges Dhaka to facilitate his release
---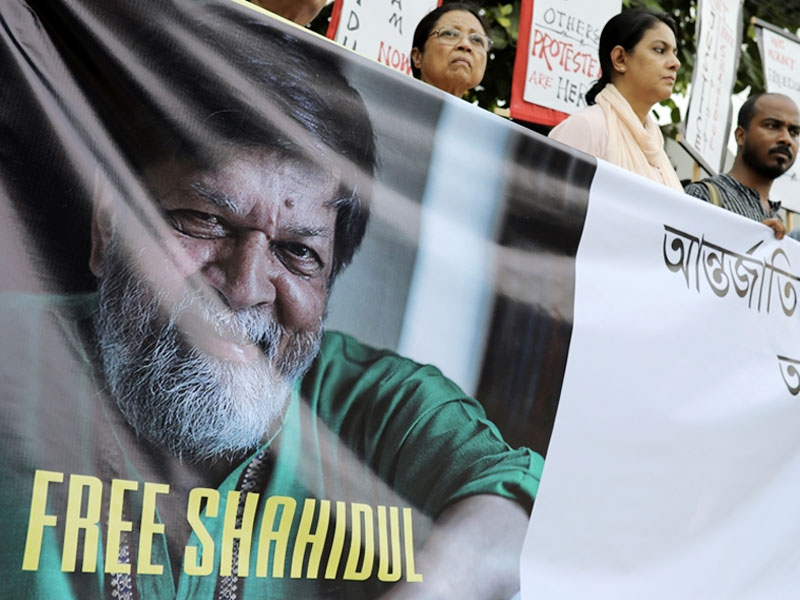 New Delhi, November 16: Welcoming the decision of the Bangladesh High Court, which granted bail to international photographer and human rights defender, Shahidul Alam who has spent over 100 days in police custody, the Commonwealth Human Rights Initiative (CHRI) called upon the government of Prime Minister Sheikh Hasina to "respect the court's verdict and enable his release to family and freedom". Earlier, the High Court granted Dr. Alam permanent bail considering his age and the time he spent behind bars.
Noting that Shahidul Alam faces prosecution (his trial before the Court will continue), CHRI calls upon the Bangladesh authorities to put an end to his harassment, especially in light of the Attorney General Mahbubey Alam's statement that his office will appeal this verdict.
CHRI International Director, Sanjoy Hazarika, urged the Office of the High Commissioner for Human Rights, the Commonwealth Secretariat and the UN Secretary General as well the UN Special Rapporteur on the promotion and protection of the right to freedom of opinion and expression to add their voices to this call. "Bangladesh currently holds a seat in the Human Rights Council, and the government is expected to uphold the dignity, for the rights and fundamental freedoms of its people," he noted.
Dr. Alam was arrested last August over charges of spreading "propaganda and false information" during student protests that had gripped the country. He was arrested under the controversial Section 57 of the Information and Communication Technology Act (ICT). This law has frequently been widely criticised for being extremely vague and subjective on what is deemed unlawful by authorities and for giving arbitrary powers to the State to silence dissent.
***
For further details contact: Yashasvi Nain
yashasvi@humanrightsinitiative.org
+917297041155