SAMDEN expresses solidarity with the Shillong Times
---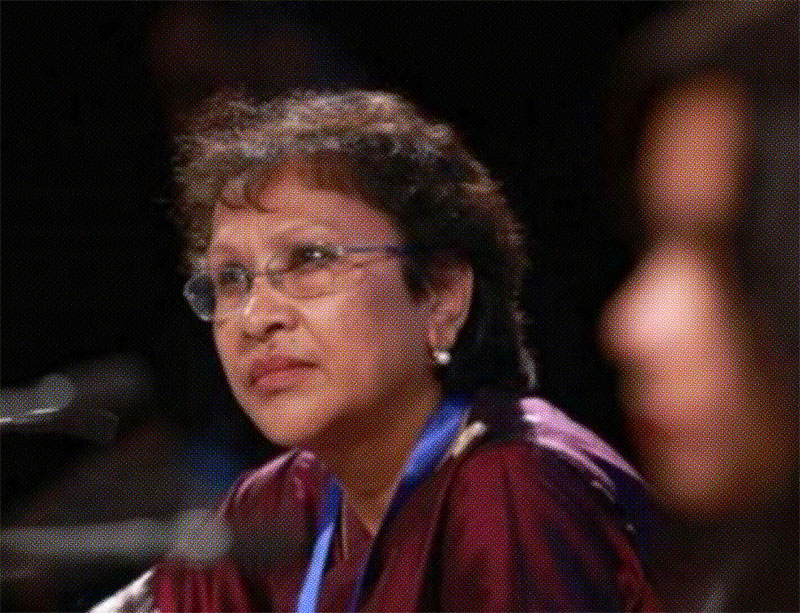 Photo credit: Facebook
New Delhi, March 15: The South Asia Media Defenders Network (SAMDEN) expresses relief at the Supreme Court of India's decision to stay a contempt of court order issued by the Meghalaya High Court against its member, Patricia Mukhim, the editor of The Shillong Times, and its publisher.
The move will ensure that the newspaper will not have to, at this time, shell out the fine of Rs 4 lakh that had been imposed on it as penalty by the Meghalaya court.
The Meghalaya High Court's order had come in response to a story published in December in the Shillong Times published which discussed a judgement providing perks and facilities for retired judges and their families. The Court had fined both editor Patricia Mukhim and publisher Shobha Chaudhury Rs 2 lakh each, and ordered them to sit in a corner of the court hall for the full working day – a move that The Indian Express said "combined schoolroom punishment with a serious threat to the press".
The case drew nation-wide attention and several press groups had come forward in support of The Shillong Times. An editorial in The Hindu had pointed out, "In the case of Patricia Mukhim… the court made sweeping remarks that the newspaper had always attacked individuals and institutions,had published propaganda calling for bandhs and 'was always working against judges and the judicial system'". Legal expert Gautam Bhatia too had questioned whether there even existed provisions for a court to issue an outright ban on newspapers.
In its appeal in the Supreme Court, Ms Mukhim and Ms Choudhury had noted that the sentence passed against them was "manifestly arbitrary", as the fine of Rupees 2 lakhs exceeded the maximum sentence of fine of Rs.2000 imposable under Section 12 of the Contempt of Courts Act.
They had also alleged that proper procedure was not followed since the notice served on them was for civil contempt; however criminal contempt action was taken against them.
With deepest respect to the wisdom of courts, SAMDEN believes that while they are entitled to initiate contempt proceedings in cases where "the statement [is] not only false, but [also in] such a character that can proximately lead to impeding the course of justice", this particular judgement was deeply disturbing as it impacted one of the oldest newspapers in the North-East.
"During times of shrinking spaces for freedom of expression – as this certainly is -- a country should be able to look up to its judiciary for guidance and security. The court should have taken this as an opportunity to engage with journalists if it felt that it had been misrepresented," said Sanjoy Hazarika, SAMDEN co-convener and International Director of the Commonwealth Human Rights Initiative (CHRI).
"Patricia Mukhim is a respected member of SAMDEN team and we support her legal right as a citizen and journalist " he added.