Read CHRI's written statement submitted to the UN Human Rights Council on right of freedom of assembly in Cameroon (June 2018)
---
Download File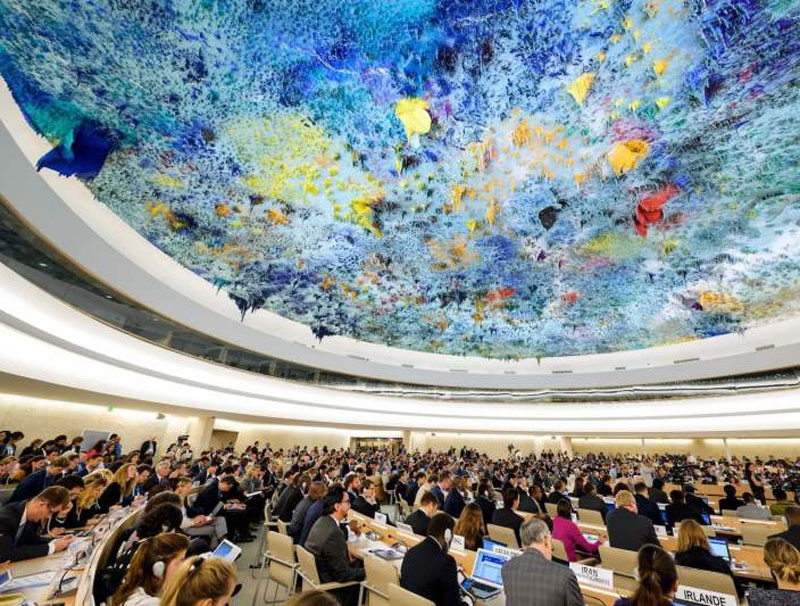 "At the 38th Session of the United Nations Human Rights Council (HRC), the Commonwealth Human Rights Initiative (CHRI) wishes to raise serious concerns over the continued deterioration of human right of freedom of assembly and association in Cameroon and lays special emphasis on what it regards as visible and deliberate harm to freedom of media, expression, assembly and association in the country. Cameroon has witnessed severe politicization of rights in recent years.
With the unfolding 'Anglophone crisis' in parts of the country, protests and demonstrations have been met with use of violence from security forces, causing numerous deaths and losses. The government has used its power to suspend registered assembly of professionals and has used provisions of the anti-terrorism law against human rights defenders, other activists and critics. The criminal justice system has been repeatedly used to harass and silence the political opposition, detain and prosecute journalists, and intimidate human rights organisations. Marginalised groups including members of the LGBTI community also have concerns about safe assembly in public spaces. Reprisals against HRDs and civil society organisations under the premise of national security, and against human rights defenders promoting democracy and electoral rights have increased, especially in context of the Anglophone crises.We regard this as in violation of the Constitution of Cameroon, Universal Declaration of Human Rights (UDHR), and International Covenant on Civil and Political Rights (ICCPR).
Despite having accepted 125 out of the 177 recommendations received during its last UPR, Cameroon rejected recommendations pertaining to the respect of freedom of expression and assembly, including to "ensure a favourable climate for the activities of journalists, human rights defenders and other actors of civil society".
This statement highlights our deep concerns with regard to the freedoms of assembly and association in Cameroon..."
Read the full submission here or on the United Nations Digital Library.