Justice for Khashoggi, Sohail Khan, repeal Bangladesh's draconian Digital Security Act: SAMDEN
---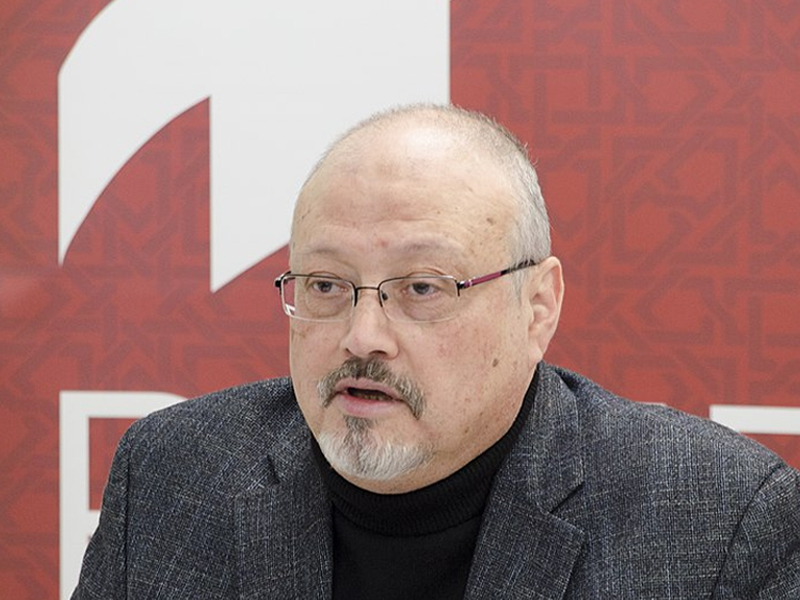 New Delhi, October 20: Expressing horror at the disappearance and reported brutal murder of Saudi commentator Jamal Khashoggi inside Saudi diplomatic premises. a network of editors and journalists from South Asia today demanded swift and transparent investigation in the case and drew attention to other disturbing developments in this region.
"Time and again, journalists and defenders of free expression who are in the front line of seeking transparency but are among the first casualties of fearless and investigative reporting," said a statement by the South Asia Media Defenders Network (SAMDEN).
The Saudi government maintains that Khashoggi was accidentally killed in a brawl, but several reports say the incident was premeditated and citing Turkish officials have said he was brutally tortured, decapitated and his body dismembered. Some reports have even linked the event to Crown Prince Prince Mohammed bin Salman.
The need for governments to look out for the safety of journalists is especially crucial at a time when global media freedom has fallen to its lowest levels since the start of the century. The atmosphere against free media is further vitiated by statements from US President Donald Trump, who has consistently disparaged independent media and who approvingly spoke of a 'body slam' on a reporter for the Guardian newspaper by a US legislator.
Reporting conditions are increasingly dangerous in South Asia. Apart from attacks on women journalists in the ongoing confrontation over access to the Sabrimala shrine in Kerala, this past week, Pakistan saw the murder of its fourth journalist this year. On Wednesday, October 17, Sohail Khan was shot dead in the Khyber Pakhtunkhwa province, reportedly in connection with his coverage of a drug baron in the area.
SAMDEN urged the provincial and federal administrations in Pakistan to to bring those responsible to book.
It also called for the repeal of the controversial new Digital Security Act (DSA) in Bangladesh, the provisions of which could seriously cripple press freedom and curb free speech in the country.
The Act, which was passed last month, contains oppressive new provisions that give the government the power to arrest without a warrant and issue prison sentences for vaguely defined "crimes" such as "publishing information which is aggressive or frightening", "posting information which ruins communal harmony", among others.
"We regard this as a blatant attempt to stifle media freedom and the right to free expression" the statement said. It referred to the predecessor to the DSA -- the Information and Communication Technology (ICT) Act -- under which the police had arrested celebrated photojournalist Shahidul Alam last August for speaking out about student protests in Bangladesh. Charged with "spreading propaganda and false information against the government", he remains in jail.
SAMDEN urges the Bangladeshi government to release Shahidul Alam and extends its unconditional support to journalists facing violence across Asia.
*********
Signed:
Sanjoy Hazarika: International Director, Commonwealth Human rights Initiative, and columnist, India (co-convenor)
Mahfuz Anam: Editor, The Daily Star, Bangladesh (Co-Convenor)
Beena Sarwar: Journalist and documentary maker, Pakistan (co-convenor)
Kanak Dixit: Founder, Himal South Asia, Nepal (co-convenor)
Salil Tripathi: columnist, author, Chair of the Writers in Prison Committee of PEN International, London
Mrinal Pande: Writer and Editor, New Delhi
Preeti Gill: former Commissioning Editor, Zubaan, Publishing Consultant and Literary Agent
Rita Payne: Journalist and Media Adviser, President Emeritus, Commonwealth Journalists Association
Sujay Gupta: Independent media consultant
William Horsley: Commonwealth Journalists Association, London
Mahendra Ved: President, Commonwealth Journalists Association (CJA) & Columnist, The New Straits Times, Malaysia
David Page: Commonwealth Journalists Association, London
Pradip Phanjoubam: Editor, Imphal Free Press
Venkatesh Nayak: Programme coordinator, Access to Information Programme, CHRI
John Zubrzycki: Sydney-based author, journalist and researcher
Kalpana Sharma: independent journalist, columnist, writer
Aunohita Mojumdar: Associate Editor, Himal Southasian, Sri Lanka
Rana Ayyub: Investigative journalist and writer
Prayaag Akbar: writer and journalist
Ehsan Ahmed Sehar: President Rural Media Network Pakistan & Chief Editor Daily Nawa-I-Ahmedpur Sharqia, Pakistan