Jail officials stall Shahidul Alam release on petty 'address' discrepancy
---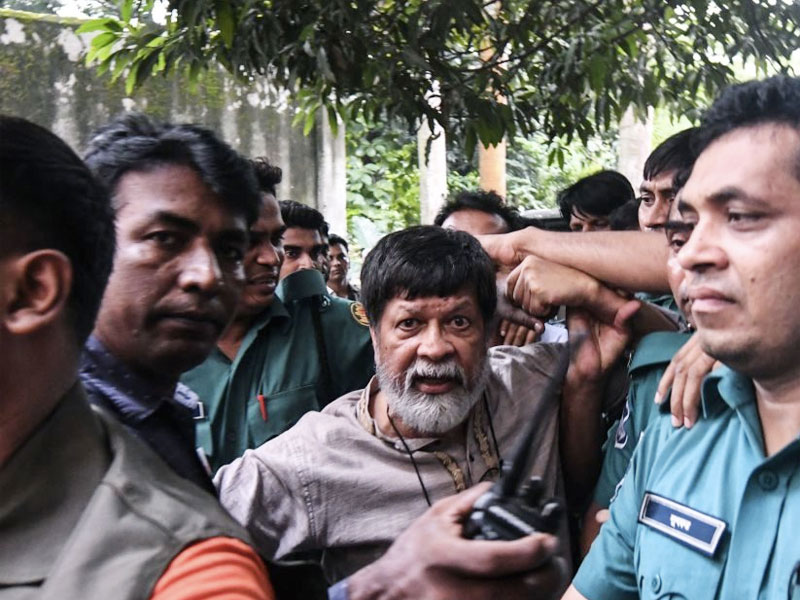 (Photo courtesy Munir Uz Zaman/AFP/Getty Images)
Dhaka, November 20: Lawyers for jailed internationally reputed Bangladeshi photographer Shahidul Alam said that his jailers were blocking his release on bail by a High Court order citing "the petty issue of discrepancy in jail address".
The bail bond and release order were furnished to jail authorities at 11:30 am today (Tuesday) "but they are still not releasing Dr Alam," said his lawyer Sara Hossain from outside the prison.
She called on the media to publicise the unrelenting efforts by the Bangladesh government to block Alam's freedom and said a "contempt notice" had been issued.
"A jail official came out and told us that there was a discrepancy in the address in jail custody papers and the judgment noted by jail authorities," Dr. Hossain said. Her colleagues have left for the Chief Metropolitan Magistrate's court to get it corrected, she added. But this is an "immaterial issue".
Dr Alam has been in custody for over 100 days since August and has been accused of various charges, including violations of the country's draconian IT act and bringing the country "into disrepute" by giving interviews to international media sharply critical of the Awami League government.
***
For more details, please contact
Sanjoy Hazarika, International Director, CHRI, at sanjoy@humanrightsinitiative.org or
Richa, Media and Communications officer, CHRI at richa@humanrightsinitiative.org