Geneva: CHRI International Director speaks at Commonwealth Civil Society Seminar
---
Download File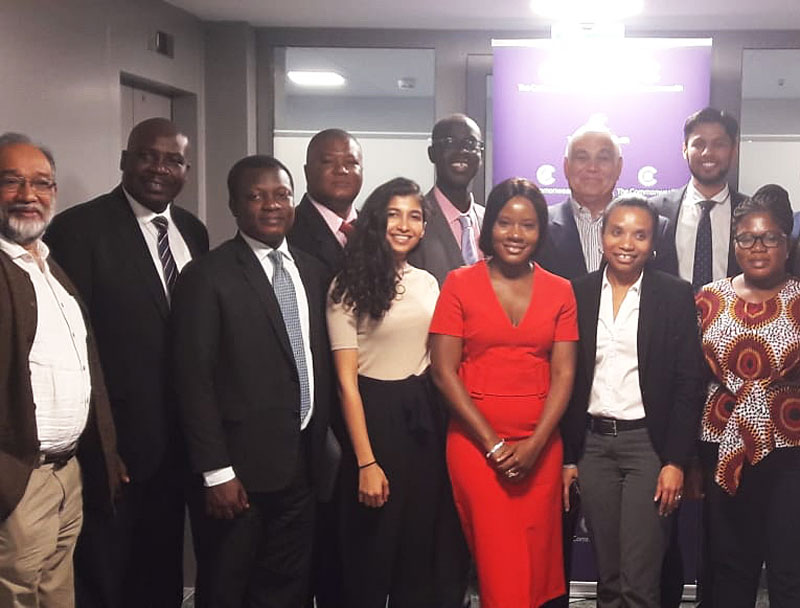 [Pictured: Members of the seminar, including CHRI International Director, Sanjoy Hazarika (extreme left) and Yashasvi Nain, former CHRI lead of the International Advocacy Programme( who joined the Commonwealth Secretariat at Geneva as Human Rights adviser in March 2019 (second from right)]
The Commonwealth Secretariat, the Commonwealth Small States Office and CHRI organised a seminar on "Civil Society/Human Rights Defender space in the Commonwealth: A dialogue to share lessons learnt and good practice" at the Commonwealth Small States Office in Geneva on 3 and 4 June 2019. Mr. Sanjoy Hazarika, CHRI International Director, will be one of the speakers at the event, highlighting challenges before civil society across the Commonwealth.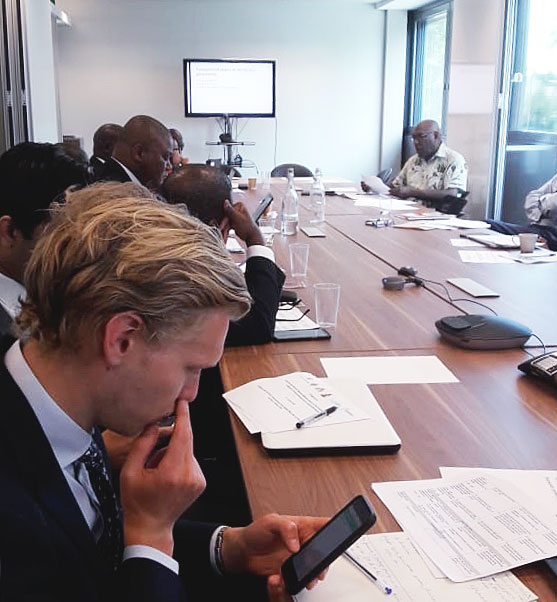 [In picture above] The Vanuatu Permanent Representative speaks at the Commonwealth seminar on civil society space and human rights defenders with CHRI as partner at the Commonwealth Small States Office (CSSO).
Participants at the programme included members of Indian, Namibian, Seychelles, Solomon Island, Pakistani and UK permanent missions as well as legislators and former lawmakers from Kenya and the Seychelles. Vice-chair of the Kenya Human Rights Council and rights specialists were also involved in the dialogue.
Spread over two days, Mr. Hazarika's sessions addressed Commonwealth commitments to promote and protect civil society space, examples of violations that erode civil society space, responsibilities of states and civil society to maintain respectful communications and media solidarity in engagement with states.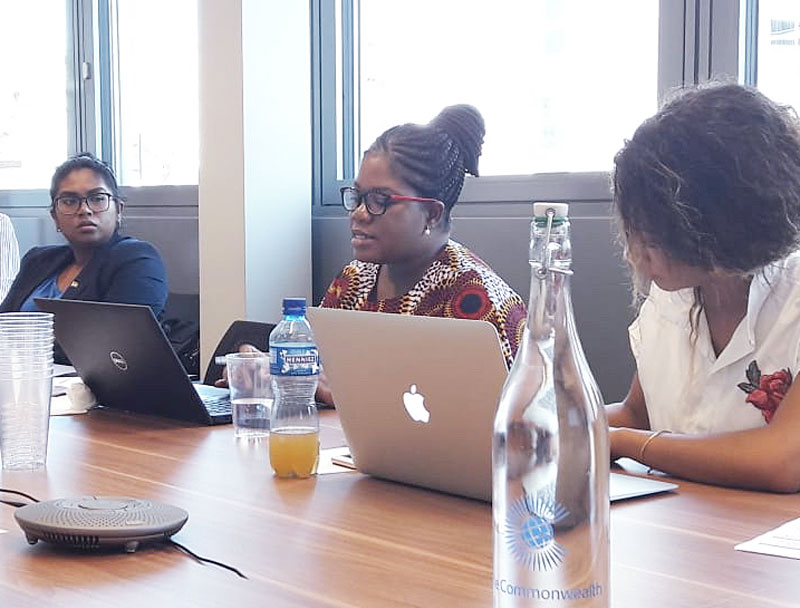 Esther Ahulu [centre, above], RTI officer in CHRI's Ghana office, speaks at the seminar, discussing Ghana's experience with the RTI campaign which has recently become law.
You can find the programme of the event here.