Four Commonwealth countries elected to HRC: CHRI expresses concern over lack of accountability, 'Clean Slate Syndrome'
---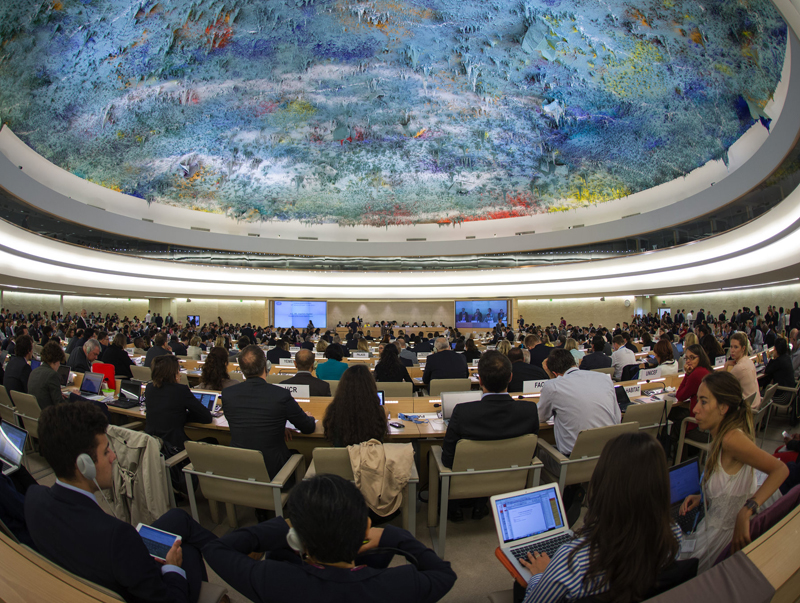 New Delhi, October 17
Noting that the UN General Assembly recently elected 18 countries to the Human Rights Council (HRC) at Geneva, including Cameroon, Bangladesh, Fiji and India from the Commonwealth, the Commonwealth Human Rights Initiative (CHRI) expressed concern about uncontested elections without scrutiny of human rights records.
"There appears to be an oversight on the part of the international community in accepting new HRC members using 'clean slate' (non-contested) elections without scrutinising their human rights record," CHRI said.
"We call for greater accountability of member states for their human rights violations and asserts its long-held view for competitive elections."
The elections this month had 18 vacant seats and exactly 18 candidate countries -- a system designed to suit political convenience, and offering absolutely no impetus for nations to improve their human rights record. CHRI stressed the need to deal with what can be called the 'Clean Slate Syndrome' urgently, as it is representative of the international community's reluctance to act on the long-term need for reform in the Human Rights Council.
"In particular, Cameroon and Bangladesh have failed to fulfil minimal requirements in the protection of human rights and cooperation with the Council, other UN human rights bodies and mechanisms."
Cameroon has repeatedly ignored calls by UN High Commissioner for Human Rights, and UN experts on reports of serious human rights breaches, concerns raised by various countries and civil society during the Universal Periodic Review (UPR) in September, 2018, and by the Committee against Torture. Internally, it is plagued with a severe Anglophone crisis which has now morphed into a brutal and factious conflict. Regardless, it won the HRC seat from the African region.
Similarly, Bangladesh was criticised for excessive use of force by security forces on peaceful protestors, silencing dissent, conducting extrajudicial killings and arbitrarily arresting and attacking journalists. Amidst these challenges, Bangladesh was elected with a majority of 178 votes, with only 14 negative votes and one abstention.
India was also criticized for pressure on civil rights defenders and shrinking civil society spaces. The Secretary General of the UN in his report titled "Cooperation with the United Nations, its representatives and mechanisms in the field of human rights" placed India in the list of 38 countries 'for reprisals on rights activists' along with other Commonwealth countries such as Guyana, Rwanda, and Trinidad and Tobago.
The report noted the Indian government's move to restrict the work of NGOs cooperating with the UN, sometimes by a refusal to renew or grant licences. The Special Rapporteur on the situation of human rights defenders had also expressed concern about reports of reprisals against a member of the Jammu and Kashmir Coalition of Civil Society for cooperating with UN human rights mechanisms.
"We would like to congratulate Fiji for being the first Pacific Small State to be elected to the Human Rights Council, and urge Fiji to adhere to its voluntary pledges made at the time of HRC election".
There is an overall pattern of non-cooperation with the UN human rights system and opposition to UN Special Procedure Mandate Holders. Furthermore, several candidates have this year engaged in acts of intimidation and reprisals against human rights defenders and civil society organisations, who play a key role in the Council.
CHRI has monitored the performance of Commonwealth member countries at the HRC since its inception. Our latest 'Easier Said Than Done' (ESTD) reports scrutinise human rights promises made and their implementation in seven Commonwealth nations in the HRC: Australia, Kenya, Nigeria, Pakistan, Rwanda, South Africa and the United Kingdom.