Civil society scrutiny of rights records critical, say UK and Australia at HRC
---
Geneva, Sept 24 -- Australia and the United Kingdom said today that they supported civil society review of the human rights records of Commonwealth countries at the UN Human Rights Council as a necessary though difficult task.
"It is good for all countries to be held accountable," said Miriam Shearman, the British Ambassador and Deputy Permanent Representative to the HRC at Geneva, responding to a detailed scrutiny by the Commonwealth Human Rights Initiative (CHRI) on how seven Commonwealth countries and members of the HRC had voted in the council and how their pledges matched the record of implementation. The countries were the UK, Australia, Pakistan, Rwanda, South Africa, Kenya and Nigeria. "There must never be reprisals against human rights defenders," Ambassador Sherman added.
Echoing her words, Sally Mansfield, Ambassador of Australia and Permanent Representative, appreciated the CHRI review, saying that while it was an "uncomfortable position to be judged", it was important to stress that that "if we are not able to look at these candidly, then we're losing an opportunity". Australia, she said, was a country with strong democratic traditions that would stand up to such scrutiny.
Diplomats from Pakistan and Rwanda also said that while they had different perceptions on a number of issues, they valued the process of review including the use of documentation in the public domain as well as official data. Moses Rugema, the Rwandan diplomat, reflecting on his country's experiences said that "genocide informs our work." He added that while Rwanda was "slightly uncomfortable with being ranked, we welcome accountability and scrutiny".
In his remarks, Sanjoy Hazarika, International Director of CHRI, spoke of the "natural and necessary friction, a crackling tension between stakeholders and civil society. That is but natural. But it need not be confrontational." He reminded governments that civil society groups were not "enemies of the state" and opposition to policies should "never be confused" with being anti-national, which he described as a "convenient label by many governments uncomfortable with demands for enhanced scrutiny for human rights accountability".
Yashasvi Nain, Programme officer at CHRI's International Advocacy Programme, and author of the report highlighted the major issues in the study, Easier Said Than Done, 'Pledges and Performance: Holding Commonwealth members to account at HRC'.
Click here to view the CHRI report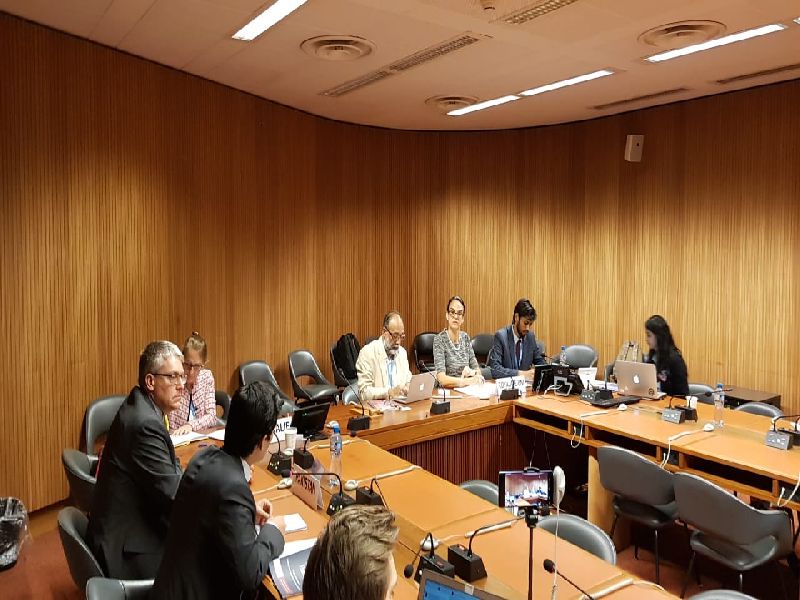 From Left to Right: Sally Mansfield, Ambassador of Australia; Sanjoy Hazarika, International Director, CHRI; Miriam Shearman, Ambassador of United Kingdom; Yashasvi Nain, Programme Officer, CHRI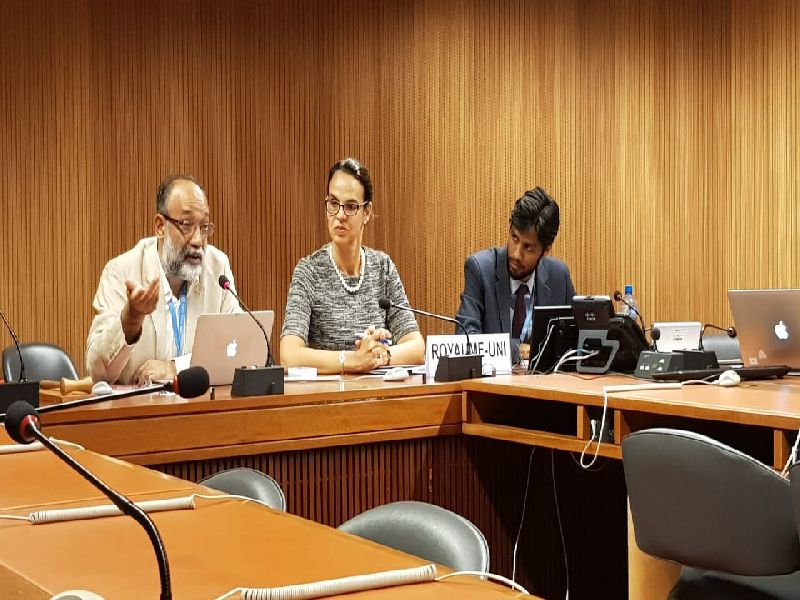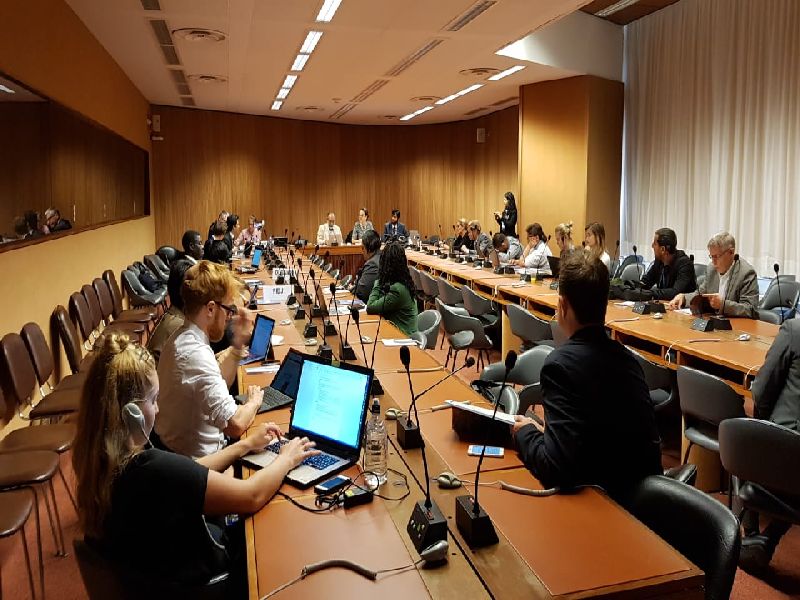 For further details contact:
Yashasvi Nain
yashasvi@humanrightsinitiative.org
WhatsApp: +917297041155