CHRI's second film festival: Special focus on Pacific
---
New Delhi, India
March 9, 2018
The second edition of the "Matter of Right (s)" film festival organised by Commonwealth Human Rights Initiative (CHRI) will be on March 13 and 14, 2018, in New Delhi.
The festival will showcase specially curated and critically acclaimed Indian and international films including documentaries with a special focus on the Pacific Islands. Titled "The Pacific Shorts", these films by the Commonwealth Writers provide an insight into the lives of people in this geography and look at issues such as child abuse, witchcraft and superstition, and revenge.
The festival marks the 25th anniversary in India of CHRI, an independent, non-partisan, non-profit, international non-governmental organisation, which works in the field of human rights in the countries of the Commonwealth.
To honour Nelson Mandela, the revolutionary South African anti-apartheid leader, the Festival will showcase 'Nelson Mandela' by the Discovery Channel, to commemorate his centenary. Ben Joubert, Chargé d'Affaires, South African High Commission, New Delhi, will attend the screening of the short film on Nelson Mandela.
Other films to be screened will focus on themes that CHRI works on -- police brutality, the rights of convicts, children born in prison and civil and political rights. This includes Malati Rao's 'Born Behind Bars' on children born in prison, and Amitabh Parashar's 'The Eyes of Darkness', inspired by the Bihar's Bhagalpur bindings.
International award-winning Indian filmmaker, Jahnu Barua's film 'Ajeyo' will inaugurate the festival. Mr. Barua will be available for an interaction with the audience after.
"Visual media leaves a lasting impact, we believe that films cut across a range of human emotions, provoking questions and encouraging reflection on critical issues of rights, CHRI came out with this idea of organising a film festival on human rights. We plan to make it an annual event so that people, especially the youth, could be sensitised about human rights," said Sanjoy Hazarika, International Director, CHRI.
CHRI's first festival, in March 2017, showcased films and documentaries that focused on child labour, migration, tribal rights, police excesses, violence against women and minorities, etc.
CHRI focus areas are Access to Justice (Police and Prison Reforms) and Access to Information (Right to Information) with programmes on anti-discrimination and media rights also scheduled to start in 2018. Headquartered in New Delhi, India, CHRI, has offices in London, UK, and Accra, Ghana.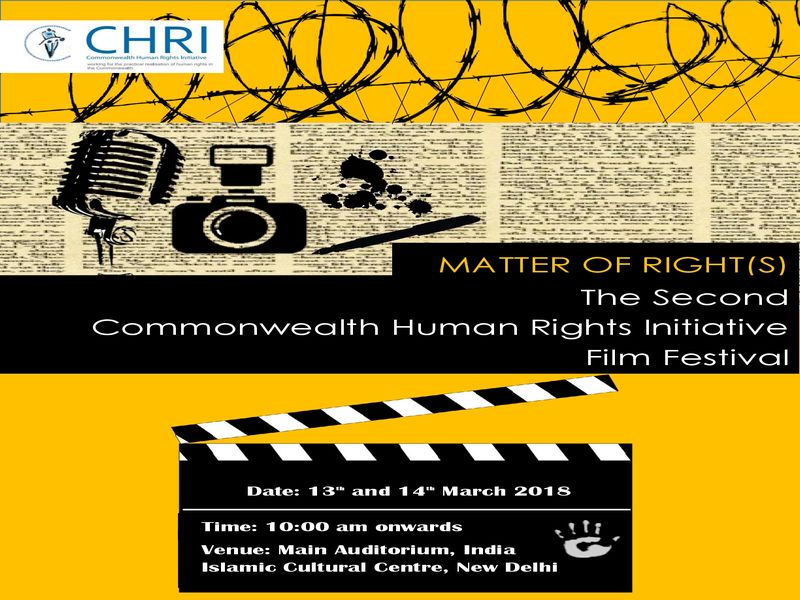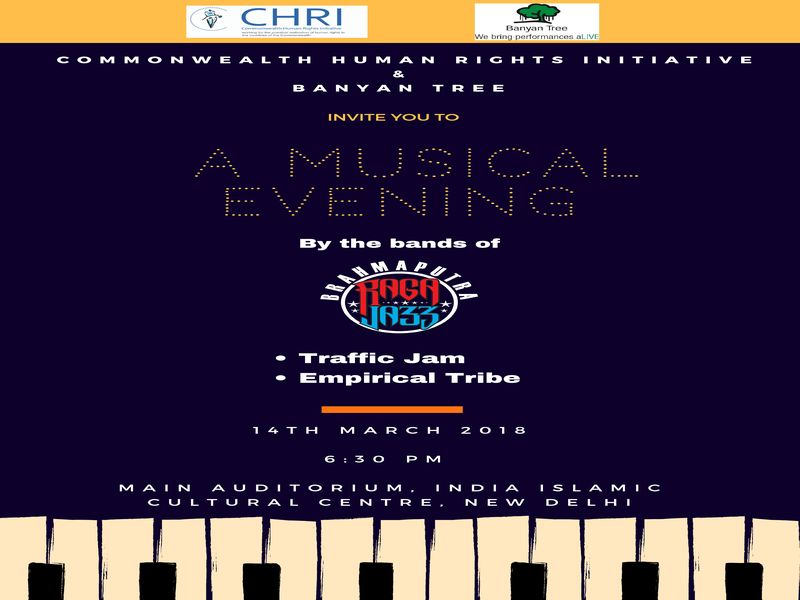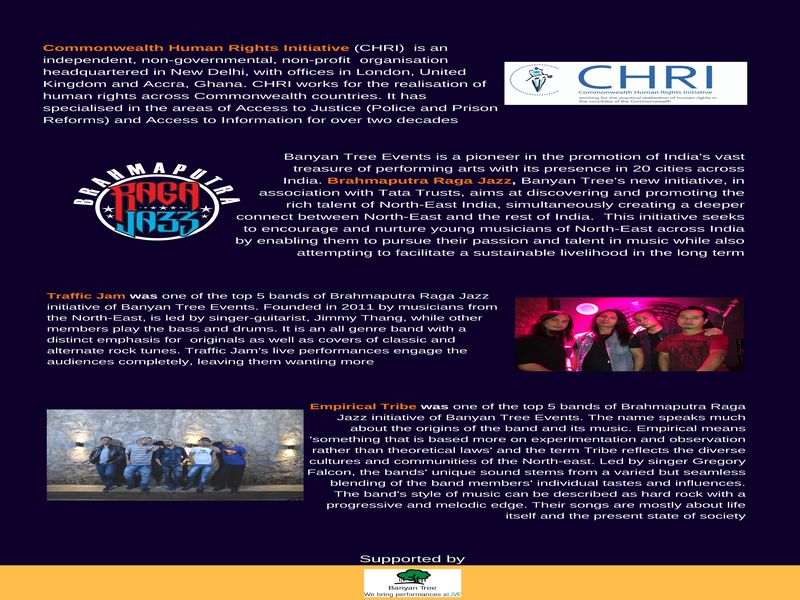 Press: Business Standard | First Post | The Quint | The Daily World | News Today | Pinterest
For more information, please contact:
Kavita Bajeli-Datt
Communications Officer
+91 7042656931
Kavita@humanrightsinitiative.org