CHRI's Director Sanjoy Hazarika meets Commonwealth Secretary-General Patricia Scotland
---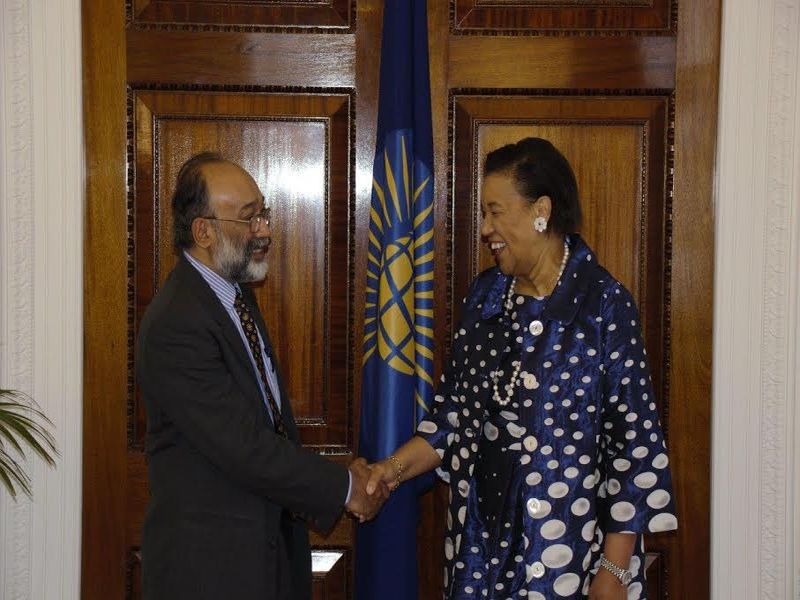 March 1, 2017
Sanjoy Hazarika, CHRI Executive Director, on his first official visit to the UK, met with Commonwealth Secretary-General Patricia Scotland at Marlborough House, London on March 1.
During an hour long review, Hazarika and Scotland discussed CHRI's work supporting the development of the Right to Information and police and prison reform, the state of Commonwealth civil society and how it can be better engaged and supported, and CHRI's Modern Slavery work leading up to CHOGM 2018.
Hazarika also briefed the Secretary-General on CHRI's upcoming fact finding mission to The Gambia, and upcoming report on Commonwealth performance at the Human Rights Council in Geneva.
The two leaders noted that January's Rule of Law and Human Rights Conference for parliamentarians, delivered by CHRI and the Commonwealth Secretariat in partnership with the Commonwealth Parliamentary Association UK, and Westminster Foundation for Democracy, had been a success and agreed that opportunities should be explored to deepen partnership working between CHRI and the Secretariat's Human Rights and Rule of Law Divisions, and that joint work between the Commonwealth's new Countering Violent Extremism Unit and Office for Criminal Justice reform should be explored.