CHRI letter urging human rights bodies to intervene in case of missing transgender political candidate in Telengana
---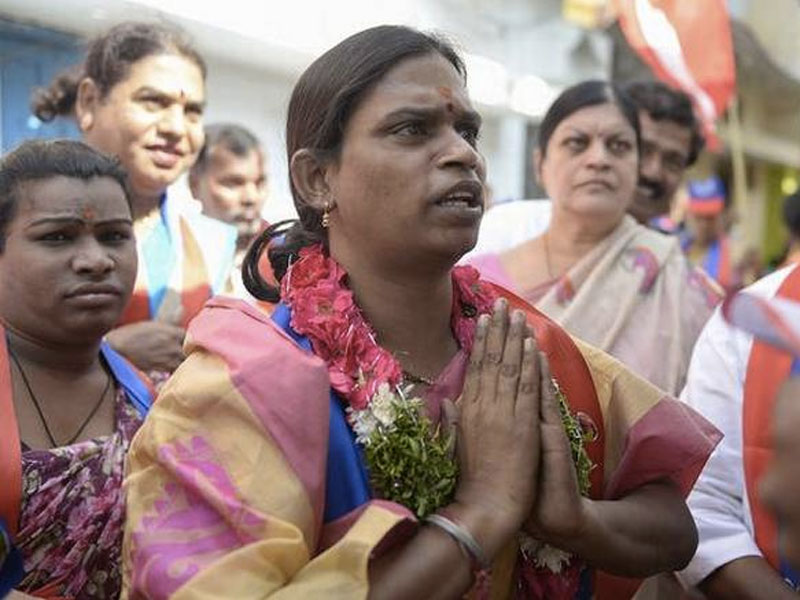 Photo Credit: AFP
To,
Mr KC Rao, Chief Minister, Telangana
Mr Rajnath Singh, Union Minister of Home Affairs
Mr Naini Narshimha Reddy, Telangana Home Minister
Mr OP Rawat, Chief Election Commissioner of India
Justice H. L. Dattu, Chairman, NHRC
Justice Shri B. Subhashan Reddy, Chairman, AP & Telangana SHRC
Justice Thottathil B. Radhakrishnan, Chief Justice at High Court of Judicature at Hyderabad
New Delhi, November 28
We wish to draw your attention to the case of Chandramukhi Muvvala, a transwoman activist contesting the Telangana state assembly elections, who has been untraceable since Tuesday morning.
She went missing the day after starting her election campaign and there is concern that she may have been kidnapped.
CHRI urges you to ensure that state authorities intensify their search and take more proactive measures to ensure her safety to reduce intimidation of transgender groups and promote their participation in elections which are truly free and fair.
This is especially important since the State is responsible for the protection of all its citizens, regardless of their class, community, political beliefs, sexual orientation and gender. The way in which this case is handled will strengthen or weaken the trust of the Indian LGBTQ+ community in the state.
Chandramukhi is contesting as a Bahujan Left Front (BLF) candidate from the Goshamahal constituency. A missing person complaint has been filed at the Banjara Hills police station in Hyderabad.
We look forward to your intervention in this matter.
With regards,
Sanjoy Hazarika,
International Director,
Commonwealth Human Rights Initiative