CHRI at the IDLO-UN SDG 16 conference in Rome
---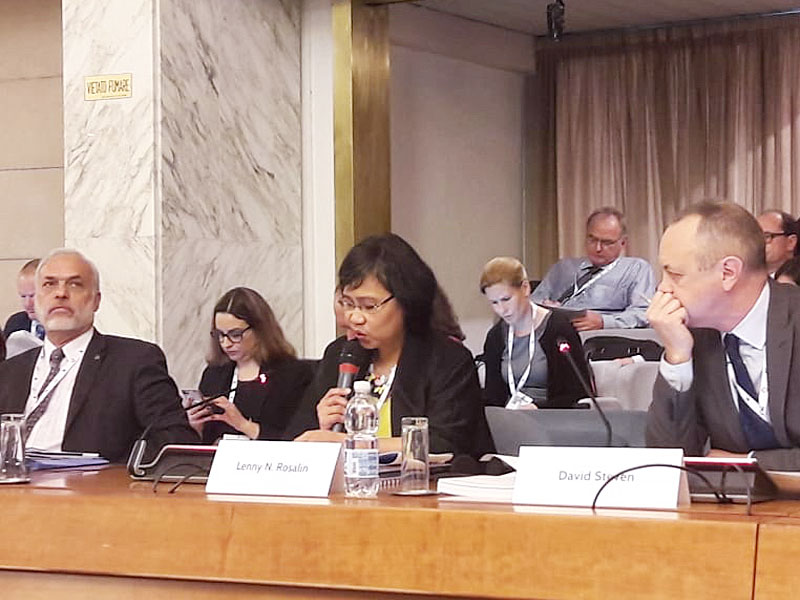 CHRI International Director Sanjoy Hazarika attended and spoke at the SDG 16 Conference co-organised by the International Development Law Organization (IDLO) and the United Nations Department of Economic and Social Affairs (UN DESA) on 27 - 29 May, 2019 in Rome.
Mr Hazarika intervened and presented at sessions on access to justice and the rule of law, drawing on CHRI's rich experience. Some of the issues he discussed focused on the need to hold duty-bearers to account and for the Commonwealth to revamp colonial laws — several of which have institutionalised prejudice, arbitrariness and impunity, and have targeted the weak and vulnerable. He spoke about shrinking civil society spaces, and the urgent need to protect media, human rights defenders, and Right to Information activists who are coming under increasing threat. Also discussed was need for negotiating dialogue and inclusion to enable traditional and customary non-formal institutions such as tribal associations and indigenous village heads to make them more gender friendly, representative and participatory in upholding rights and ensuring better governance.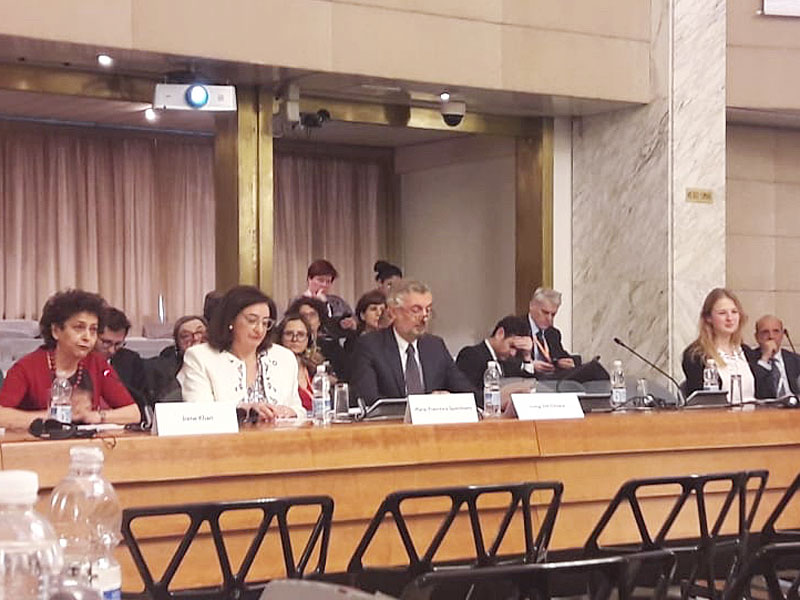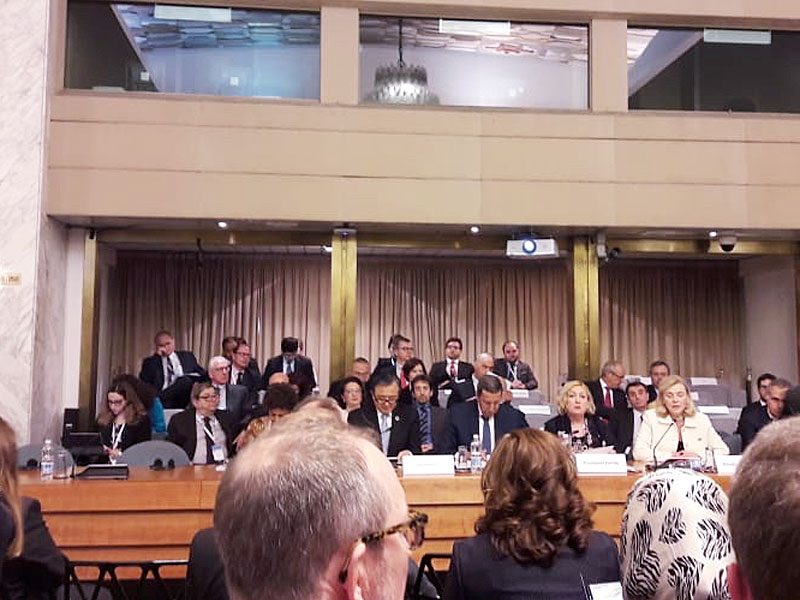 The SDG 16 Conference was designed to take stock of global progress towards achieving Goal 16, and suggest ways forward in terms of policies, partnerships and coordinated actions at all levels, as well as specific ways to leverage the interlinkages between SDG 16 and the other Goals.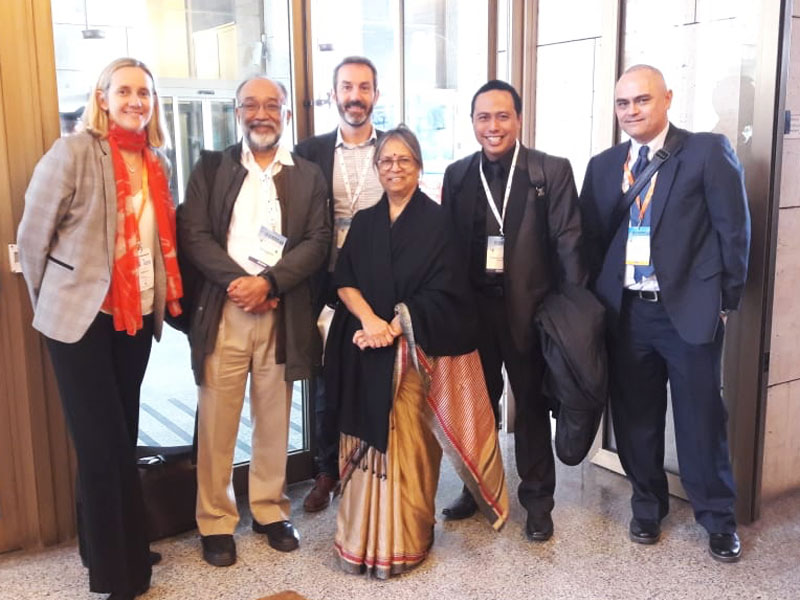 Mr Sanjoy Hazarika (second from left) with the group from Indonesia, Spain, Bangladesh, India and Netherlands, which often intervened at various programmes.