Journalists apprised on using RTI in journalism
---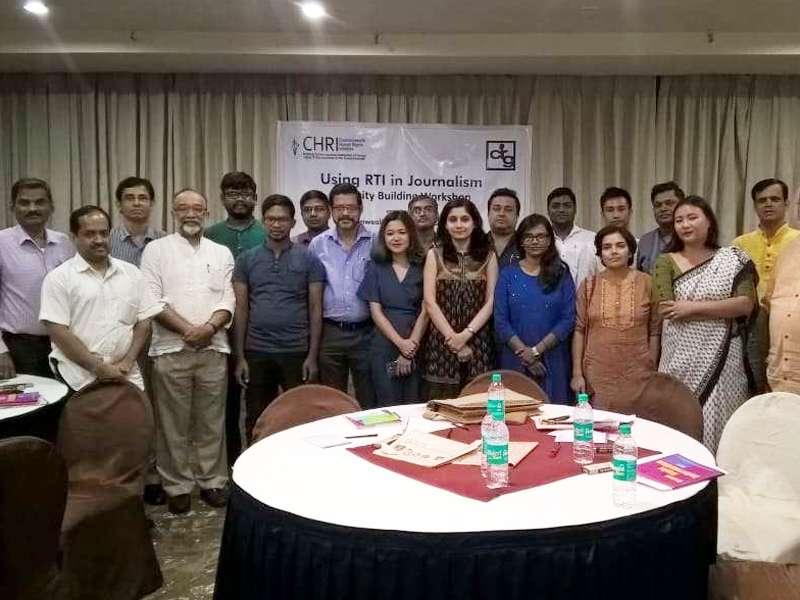 KOLKATA: A capacity building workshop on 'using RTI in journalism' was jointly organised by Commonwealth Human Rights Initiative (CHRI) and Mahanirban Calcutta Research Group (MCRG) at a local hotel in Kolkata today. The initiative was supported by Fur Die Freheit.

The workshop had the presence of CHRI international director Sanjoy Hazarika, MCRG director Anita Sengupta, CHRI and MCRG members and senior journalists and reporters from various States of India including Sikkim.

Hazarika stated that the main aim of the workshop was to outline the role of Right to Information (RTI) in journalism for accessing better information. He highlighted the history of CHRI, shared his experiences working with RTI and informed that journalists are not activists but citizens of the country. He urged journalists to file their RTI reports accordingly as citizens and not journalists.

The day was followed by a series of presentations by CHRI member Shikha Chhibbar who highlighted the structure of the workshop.

The use of RTI in Journalism- the experience from Karnataka was presented by Manjunath for 'Arivu', an e-paper based in Karnataka. He shared various success and downfall stories of the paper due to RTI.

A presentation on RTI in South Asia was presented by CHRI member Venkatesh Nayak. He stressed on various topics including the origin of RTI, need for public contribution, economic social rights etc.

The participants from different States shared their experiences about their RTI interventions.

A session on the procedures for seeking information under the RTI Act was jointly presented by Venkatesh Nayak and Shikha Chhibbar.

The presentations were followed by an RTI application drafting exercise, presentation and discussions of the drafts. The session was facilitated by CHRI.