In charts: Less than 50 per cent of crimes in Delhi and Mumbai are actually reported to the police
---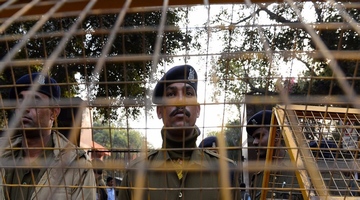 Theft, assault and sexual harassment are the most common crimes, but a new survey claims that the police don't hear about most of them.
More than half the crimes experienced by residents of Delhi and Mumbai go unreported, and when crimes are reported, less than half of those lead to a First Information Report being filed.
This is one of the key findings of a public survey of crime victimisation and safety perception in the two cities, conducted in 2015 by the non-profit Commonwealth Human Rights Initiative. The survey report, to be released in Mumbai on Friday, aims to provide the police with reliable statistics on crime incidence, public satisfaction with the police and public perceptions of safety and victimisation.