CHRI among over 50 human rights groups calling for immediate release of female Saudi rights defenders
---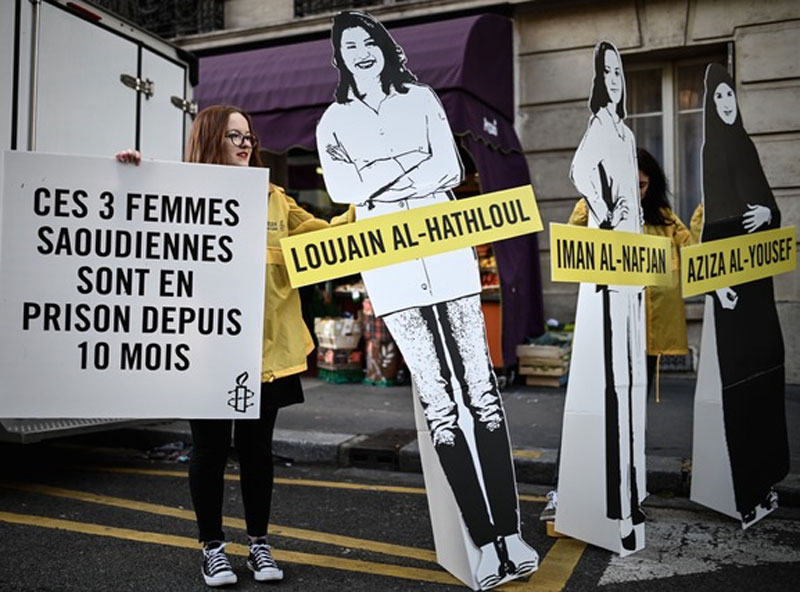 Over 50 interantional human rights groups have come together to seek the release of female human rights defenders in Saudi Arabia who have been detained for peacefully campaigning against gender discrimination in their country, focusing on issues such as women's right to drive and ending the male guardianship system. Not only are these women activists facing prosecution without basic due process protections, the state of Saudi Arabia has also subjected them to severe torture, including by sexual violence and electrocution.
In this regard, 54 rights groups sent a letter to over 30 foreign affairs ministers of UN Member States. The letter calls on UN Member States to explicitly demand the immediate and unconditional release of detained Saudi women human rights defenders, and to establish a monitoring mechanism over the human rights violations in the country. These demands would be made in the form of a resolution adopted at the ongoing 40th session of the UN Human Rights Council.
As result of the joint advocay on this letter, Iceland delivered its first-ever joint statement on Saudi Arabia, signed by 36 States, calling for the release of the defenders (by name) and condemning Khashoggi killing. You can more about
it here
.
CHRI was a part of the group addressing this issue, despite Saudi Arabia not being a Commonwealth Country because it believes that this issue requires cross-regional support from international NGOs. HRCnet had also discussed this issue as global priority since despite
the alleged murder of journalist Jamal Khashoggi
and other rights violations in Saudi Arabia, countries have still not been talking about it at the UN Human Rights Council.
CHRI has been an HRCnet member since it was set up.
Read more about the joint letter here.