Sanjoy Hazarika at International Civil Society Week 2017, Fiji
---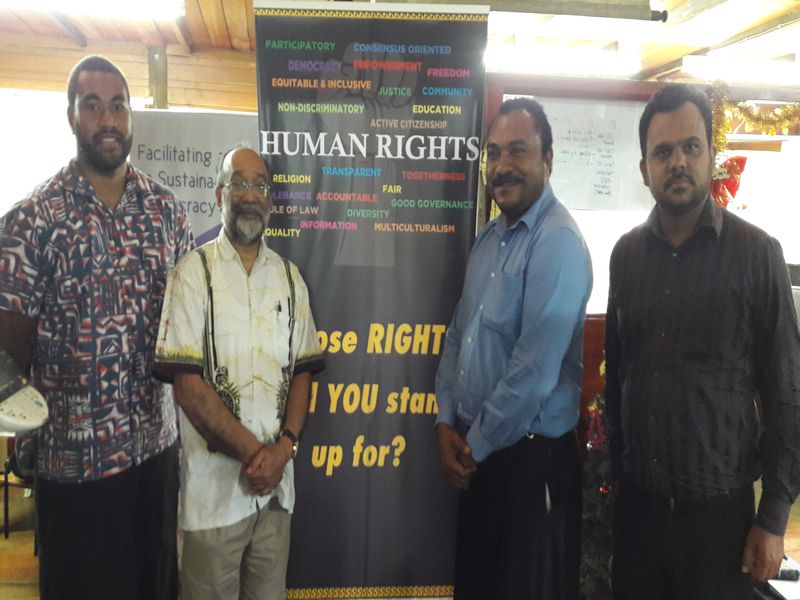 CHRI's International Director Sanjoy Hazarika is attending the week-long International Civil Society Week 2017, which opened on Monday in Suva, Fiji, and has held several meetings with major CSOs working in the area of legal aid, RTI and anti-discrimination.
The mega civil society event, which was inaugurated by President of Fiji, Major-General (retired) J K Komrote, has been organized by CIVICUS and PIANGO, the two major international CSOs that run major campaigns and are known for their mobilizing power. The inaugural keynote address was made by Jose Ramos-Horta, freedom fighter, Nobel Prize winner and former President of Timor-Leste.
The convention seeks to bring many CSOs together in an effort to understand, better cope and strategize with the stress and challenges they face from state and non-state actors at a time when freedom of expression and assembly are shrinking worldwide.

Mr Hazarika attended sessions on a wide range of subjects from pressures on civil society, to climate change in the Pacific, to domestic violence, government pressures, business-driven policies and environmental degradation.
He also held meetings and discussions with various CSOs from the Pacific, the Caribbean and Africa. This included a meet with Mr Shahin Rafique Ali, the acting director of Legal Aid Commission, Fiji, with whom Mr Hazaika discussed best practices.
He held another meeting with Citizens Constitutional Forum, which was set up over a decade back and is a leading CSO on rights and accountability in Fiji. Mr Hazaika met with the Forum's CEO Sara Bulutani Mataitawakilai and other team members and held discussions on a range of issues, including collaboration on RTI and anti-discrimination.