Press briefing on Status Update : Shabbirpur Caste Violence, Lucknow, 19th May 2018
---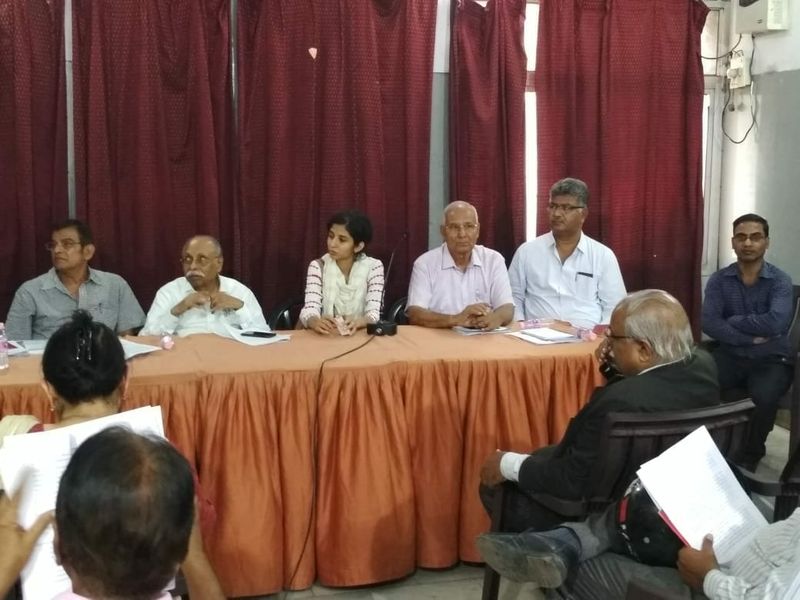 From Left to Right: Mr. Harish Chandra, Retd IAS, Former Secretary to Govt of India, Dr. P S Krishnan, Retd IAS, Former Secretary to Govt of India, Ms. Devyani Srivastava, Senior Programme Officer, CHRI, Mr. S.R. Darapuri, Retd IPS, Mr Ramkumar, Dynamic Action Group
The Commonwealth Human Rights Initiative (CHRI) and the National Campaign for Dalit Human Rights (NCDHR) held a joint press briefing in Lucknow on 19th May, 2018 to report on the status of cases registered by the Dalit community in the aftermath of caste violence on 5th May, 2017 in Shabbirpur village. We urged that the Saharanpur district administration and Police respond with greater accountability.
Links to the media coverage of the briefing can be accessed here: (Navbharat Times | Live Hindustan | Swatantra Bharat | Amar Ujala)
We circulated a briefing note that points to critical gaps and delay in police investigation after the incident.