"Matter of Right(s)": CHRI's inaugural Human Rights Film Festival 2017
---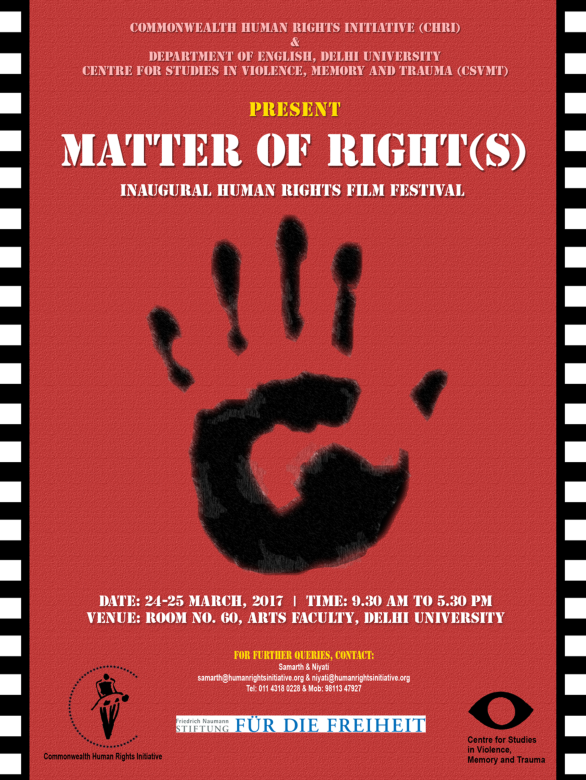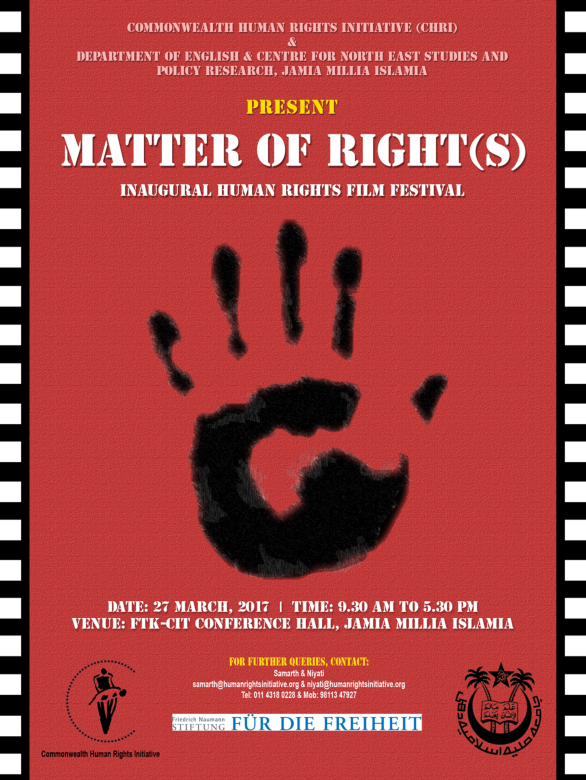 On the occasion of 30th anniversary of Commonwealth Human Rights Initiative (CHRI) and in continuation of Commonwealth Day celebrations, CHRI is hosting its inaugural annual film festival, "A Matter of Right(s)" in collaboration with the Centre for Studies for Violence, Memory and Trauma (CSVMT), Delhi University and Department of English and Centre for North East Studies and Policy Research (CNESPR), Jamia Millia Islamia, New Delhi.
In Delhi University, the festival will be held on March 24-25, 2017 at Room No. 60, Arts Faculty from 9.30 am to 5.30 pm.
In Jamia Millia Islamia, the festival will be held on March 27, 2017 at FTK-CIT Auditorium from 9.30 am to 5.30 pm.
Exploring issues such as migration, marginalization, police excesses and injustice through the lens of cinema, the festival will feature nearly a dozen critically-acclaimed films and documentaries from India and abroad. The screenings will be followed by discussions and Q&A sessions with the filmmakers and eminent experts.
For more information, please write to: samarth@humanrightsinitiative.org and niyati@humanrightsinitiative.org