Civil society groups want resumption of post-Nirbhaya monthly meetings with Delhi police on women and child safety
---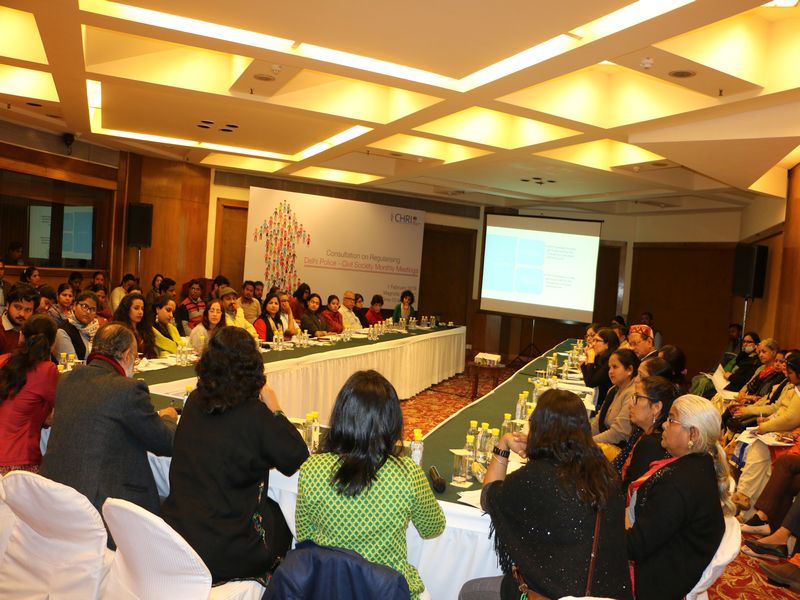 New Delhi: More than 40 civil society groups working on women and child issues in Delhi held a consultation for holding regular and effective monthly meetings with the Delhi Police to discuss gender and child protection issues.
The consultation, which was held on February 1, saw participation from various civil society groups working at grassroot level to advocacy level in different districts of Delhi.
Following the gruesome December 2012 gang-rape and murder that sent shock waves across the country, a series of steps were taken by the Delhi Police, including the monthly meetings in which senior police officers consulted civil society groups on issues related to women's safety and the police response.
The holding of the meetings with civil society groups was seen as an important step to ensure crimes against women and children are given utmost importance. However, these meetings have dropped in frequency or stopped altogether across the thana, district, and city levels.
Civil society organisations had written an open letter to the Delhi Police Commissioner Amulya Patnaik and Special CP (Women's Safety and Modernisation) Sanjay Beniwal on December 4, 2017, pressing for an immediate resumption of the monthly meetings on women and child issues. But there was no response.
At the consultation, the common concern was of reviving the communication channel between civil societies and Delhi Police through these meetings and to ensure that women and children get a safe and protected environment.