CHRI-UK Debate on Freedom of Information
---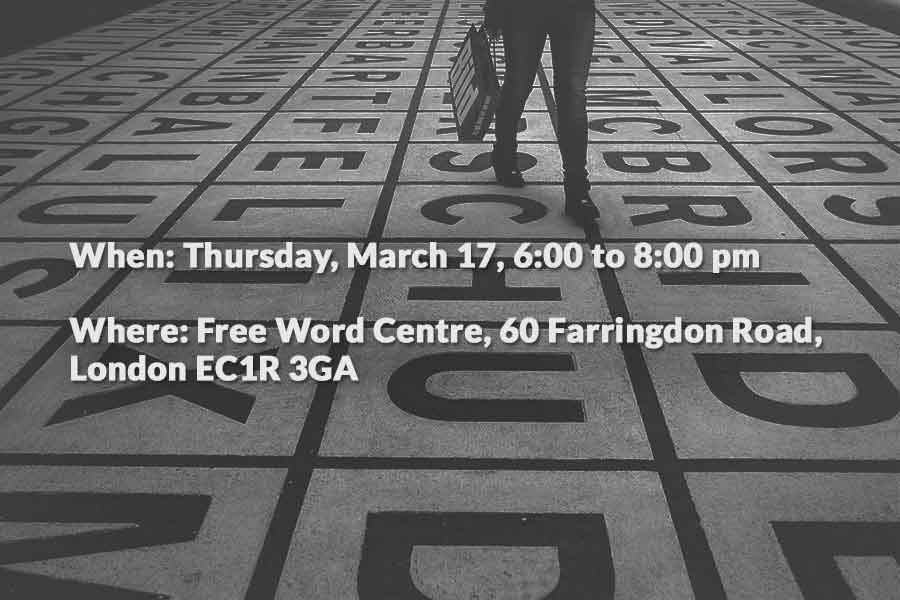 Freedom of Information Event on March 17th sponsored by Article 19
When: Thursday, March 17, 6:00 to 8:00 pm
Where: Free Word Centre, 60 Farringdon Road, London EC1R 3GA
Tickets: free, available at https://www.freewordcentre.com/events/detail/foi-event
The subject: On Thursday, March 17, the Commonwealth Human Rights Initiative will host a panel discussion on Freedom of Information sponsored by Article 19. The debate will address issues around what limits there should be to the right to information.
The speakers: Maurice Frankel, director of the Campaign for Freedom of Information, has over 30 years' experience in this field and has advised the UK government and the Commonwealth on the implementation of FOI principles. Tom Brake, Liberal Democrat MP for Carshalton and Wallington since 1997, has worked towards extending the FOI Act even further. Steve Wood is the Head of Policy Delivery for the Information Commissioner's Office (ICO), the UK's independent authority set up to uphold information rights in the public interest.
The event starts at 6:00 pm in the Lecture Theatre of the Free Word Centre. It will be followed by a wine reception from 7:30 pm until 8:00 pm. Attendance is free and open to all; to register, please visit https://www.freewordcentre.com/events/detail/foi-event
If you have any questions around the event, please contact felicity@humanrightsinitiative.org.