CHRI's 3rd Annual Film Festival
---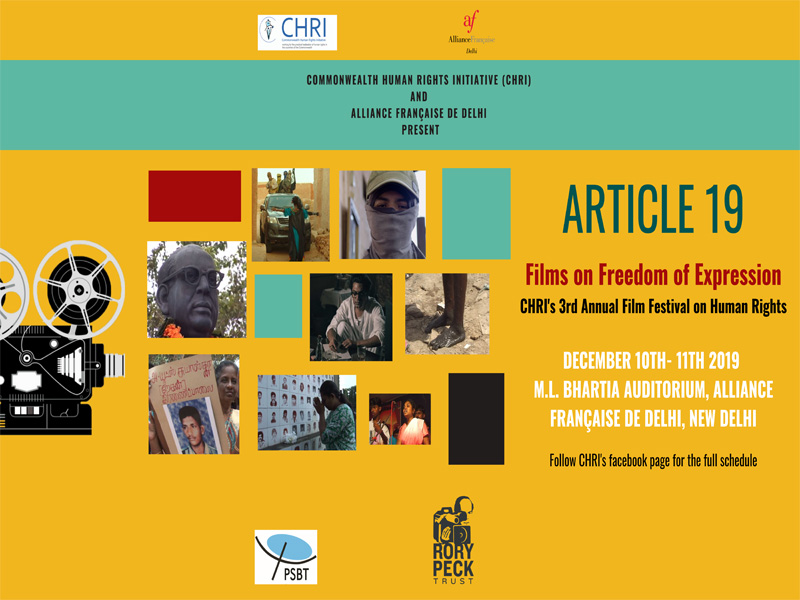 The Commonwealth Human Rights Initiative (CHRI) organised its third annual film festival on human rights on December 10th-11th at M.L. Bhartia Auditorium, Alliance Francaise de Delhi.
Our theme this year was - Article 19: Freedom of Expression. We screened widely acclaimed feature films and documentaries like Anand Patwardhan's Jai Bhim Comrade, Nandita Das's Manto, Leena Manimekalai's White Van Stories, Abderrahmane Sissako's Timbuktu, among others
We also screened Frontline Nicaragua made by 2019 Rory Peck Award finalist Rodrigo Vázquez. The film covers the riots and the widespread anti-government movement that gripped Nicaragua in 2018. (https://rorypecktrust.org/).
The two-day film festival was concluded with a panel discussion, which was followed by an engaging QnA session, with Sanjoy Hazarika (International director, CHRI), Pawan K. Shrivastava (filmmaker), Leena Manimekalai (filmmaker, poet) in the panel and Shubhra Gupta (film critic, columnist) as the moderator.