CHRI Director joins media protest against Shantanu Bhowmik murder
---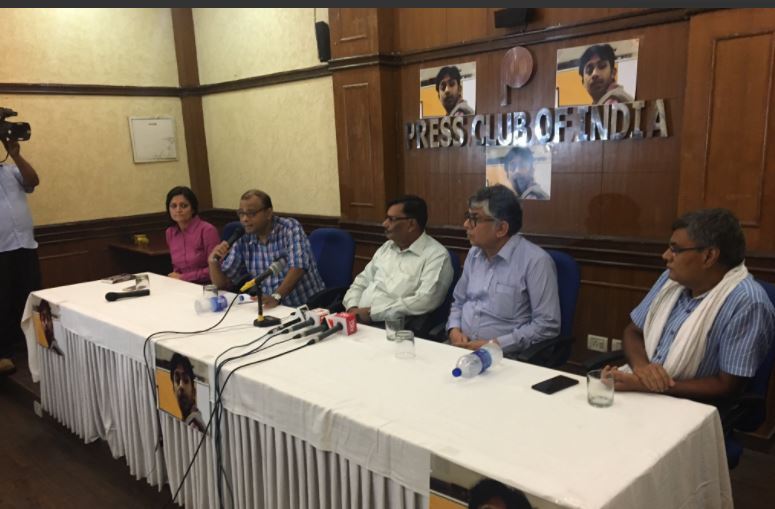 New Delhi,
Sep 23, 2017
Commonwealth Human Rights Initiative (CHRI) Director Sanjoy Hazarika took part in a public gathering of journalists at the Press club of India on Sept 22,2017, to express grief and sympathy with Shantanu Bhowmik, the Tripura Television reporter, who was killed by a mob earlier this week while covering an agitation in Tripura state.
CHRI expressed solidarity with media, who are imperiled by official and non-official pressure, intimidation and attacks.
Mr. Hazarika shared the statement of the South Asia Media Defenders Network (SAMDEN) which reached out to vulnerable media professionals and asserted that "though unarmed, we as media are not alone" and that we need to support all media persons anywhere in the world who suffer targeting and violence.
Read SAMDEN statement here