CHRI co-hosts 5th national RTI convention in Bhubaneswar
---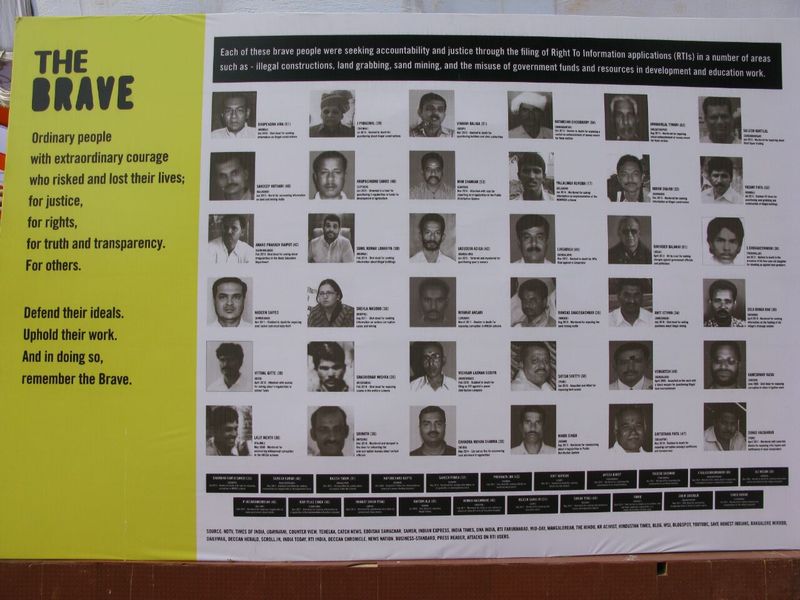 Commonwealth Human Rights Initiative (CHRI) co-organised the 5th National Convention of the National Campaign for People's Right to Information (NCPRI) at Utkal Mandap, Sachivalaya Marg, Bhubaneswar, Odisha. CHRI co-oragnised three thematic workshops on 'Using RTI Act in conflict areas', 'RTI and Human Rights' and 'Appointments in Information Commissions' from October 14 to 16, 2017.
The speakers in the workshops were Prof. Prabhat Patnaik, Professor Emeritus, JNU, Mr. Wajahat Habibullah, the first Chief Information Commissioner of India and also Chairperson of CHRI's Executive Committee Sanjoy Hazarika, Director CHRI, Prof. Shridhar Acharyulu, Information Commissioner, Central Information Commission, Henri Tiphagne, Human Rights Alert and Pamela Philipose, The Wire.
At the event, a candlelight march was also organised in which RTI defenders were remembered, and CHRI's website "Hall of Shame' was acknowledged for highlighting how RTI champions are being harassed, threatened, and even killed.
Lawyer and activist Prashant Bhushan, social activists Aruna Roy and Nikhil Dey, RTI activist Shailesh Gandhi, CPI leader Annie Raja, and journalists Siddharth Vardharajan, Paranjoy Guha Thakurta and M.K. Venu were part of the event in which RTI and its impact was discussed.
CHRI also in partnership with J&K RTI Movement held an expo titled 'Jammu and Kashmir: A 100 RTIs and More" in which success stories from the state were highlighted. The CHRI workshops and the expo were supported by FNF.
Click here for Hall of Shame Website
Press: The times of India | The Hindu | Newindiaexpress.com | Dailypioneer.com