CHRI bags GuideStar India Gold award for 2018
---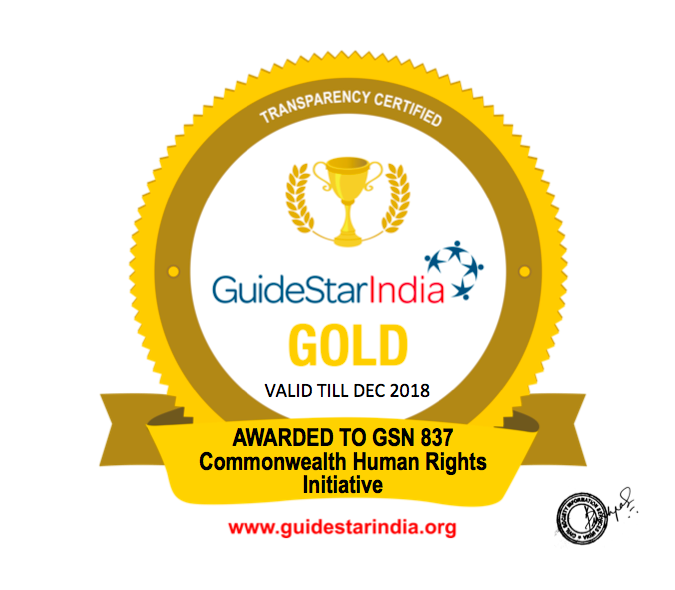 Feb 07, 2018
Mumbai, India
The Commonwealth Human Rights Initiative (CHRI) has been awarded the prestigious GuideStar India Gold award for 2018 and have joined India's largest pool of credible NGOs after undergoing a rigorous due diligence process.
GuideStar India is India's largest and most reliable online information repository with 8000+ NGOs.
Mr. Sanjoy Hazarika, International Director, received the certificate on behalf of CHRI on February 7, 2018, in Mumbai.
CHRI is an independent, non-partisan, international non-governmental organisation, mandated to ensure the practical realisation of human rights in the countries of the Commonwealth.
GuideStar India's Gold Certification is the Advanced Level certification indicating that high level of accountability and good governance procedures are adopted by the organisation.
To view GuideStar India profile, please visit