Brown bag lunch with Mr Chaman Lal
---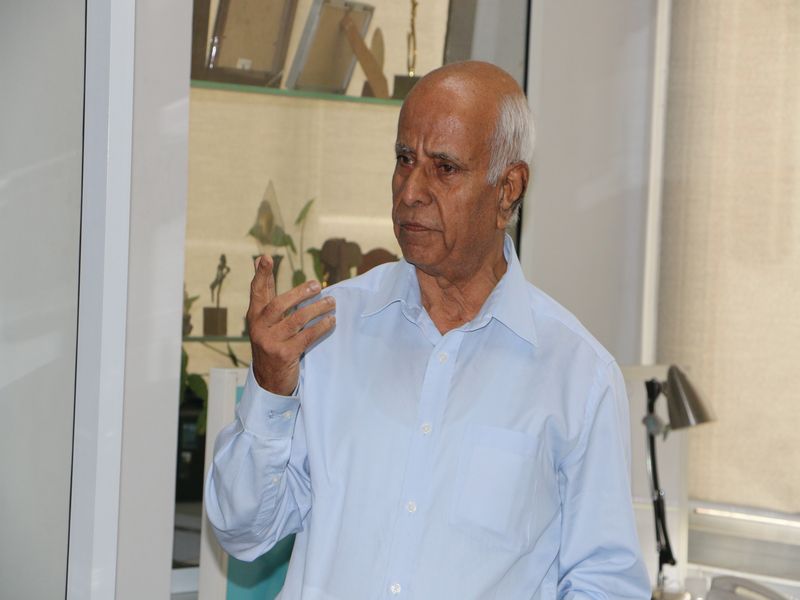 Mr Chaman Lal, IPS (Retd.) and mentor to CHRI's Prison reforms team, addresses the audience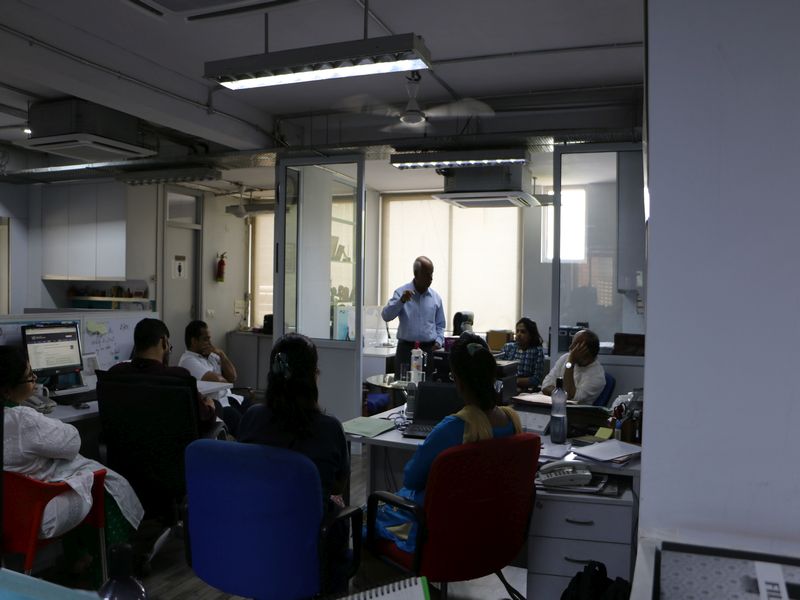 Mr Chaman Lal speaking about his experience as Special Rapporteur bonded labour and jails
The Commonwealth Human Rights Initiative (CHRI) hosted a special brown bag lunch session with Mr Chaman Lal, IPS (Retd.), who has agreed to mentor CHRI's Prison reforms program, is a former DGP of Nagaland, and ADG, Border Security Force (BSF). He spoke on the topic- 'NHRC & Human Rights: What Civil Society Can Do?'
Mr Chaman Lal, who has also served in Punjab in the 1988-1990 period of high militancy, stressed the importance of resolving issues of apathy, insensitivity, restlessness and misgovernance through dialogue. A continuously militarised approach-- what he called "garrison governance", did lead to greater alienation.
Having served as Special Rapporteur at the National Human Rights Commission (NHRC) responsible for bonded labour and jails, Mr Chaman Lal shared his experiences through jail visits to 21 states, where he spoke to officers, convicts and under-trials. He stressed the importance of recognising the rights of prisoners and their families—the need to maintain sanitary and hygienic conditions, and be sensitive to specific cases, declared as 'mentally ill' by relatives who had used the Mental Health Act to capture finance or property. He also spoke of a case of tribal displacement, due to the construction of the Kabini dam and a national park in Mysore district. The NHRC had sent him to investigate the matter, and he aided in their suitable rehabilitation.
Refuting the belief that the NHRC was a "toothless tiger", Mr Chaman Lal asserted that the body had earlier been extremely powerful-- not only because it could only be headed by a former Chief Justice of India, but also because of its complementarity with the Supreme Court (SC) in that the NHRC had been authorised to monitor the execution of the SC's orders and instructions. Further, its recommendations were routed through the courts.
He suggested building close connections with the commission's core group of NGOs. It was necessary to raise issues beyond complaints and petitions, and to speak to sensitive members willing to engage with civil society. He added that cases needed to be pursued: "Reforms may or may not come", he concluded "but it is up to us to do a lot within the system itself".