Virtual Justice: Journey of woman who spends 20 years in jail despite bail
---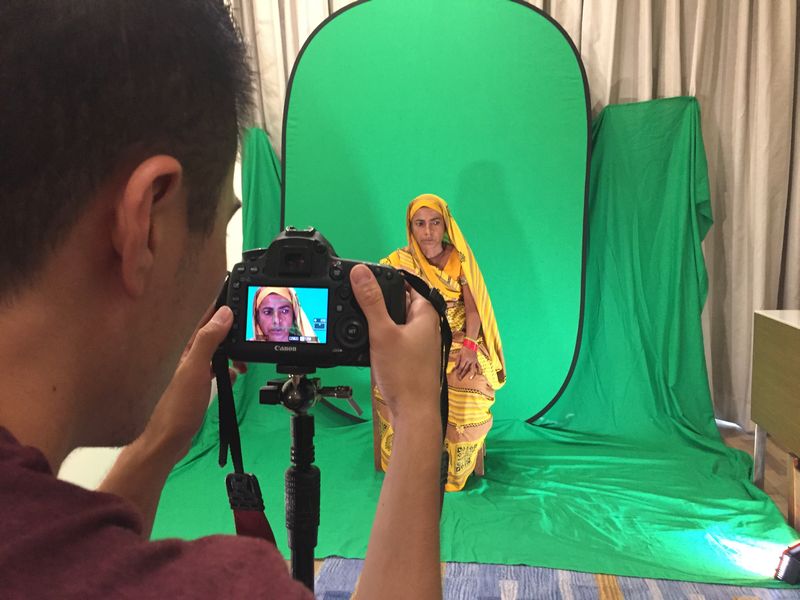 By Raja Bagga & Niyati Singh
During the last two decades of work in the field of Access to Justice, CHRI has come across inspiring tales of persons who refused to succumb in the face of adversity, within a broken system. One such story is that of Vijai Kumari.
After spending 20 years in prison, Vijai, who was convicted for a murder, was released from the Lucknow women's jail in 2013 through the efforts of her son, Kanhaiya. Vijai Kumari had given birth to him while in prison, a few years after which he had been sent to a children's' home. When he turned 18, he started earning and was able to hire a lawyer. The lawyer made a startling discovery: Vijai had been granted bail 19 years earlier (shortly after her conviction) and could have been released then if she or her family had the bail amount of Rs 5000. Her husband had refused to provide bail and later remarried.
The lawyer filed a petition in the Allahabad High Court. While releasing her, the judge expressed his shock, "This is a very worrying case, and, at the very outset, we cannot but express our remorseful dismay on the inaction of the State Government as well as the concerned District Judges of the relevant periods."
However, her worries were not yet over: after her release in 2013, Vijai had nowhere to go, her husband had remarried, her elder son had died under mysterious circumstances, and her daughter had been married off for money akin to the system of bride price. Still, she did not lose hope. She fought for maintenance from her husband, sent Kanhaiya away from the village to work- he is currently in Chennai, and now stays by herself in the village where she was married. Her neighbours remain cold and the atmosphere is unfriendly as we found when we visited her recently.
In 2016, CHRI was selected as one of ten winners in a contest, "VR for Good", an initiative by Oculus, a virtual reality company owned by Facebook, to inspire social change. The initiative involved matching ten rising filmmakers with ten global non-profits to tell their stories through a VR (virtual reality) film which aimed to generate awareness for these organizations and their work through a story. CHRI presented Vijai's story to the filmmaker and he was captured by the power of the narrative.
Numerous Skype/Whatsapp calls, visa delays and e-mails later, our guests- Eren Aksu, the director and filmmaker, and Kevin Tsukii, the cinematographer, finally landed in New Delhi. A year's worth of talks had finally come to fruition, partially at least. They had arrived, and wanting to capture the best 360 VR footage they could, came well equipped with the Z CAM S1, a Canon DSLR, microphones, portable lighting and recording devices. The real challenge was now in filming.
To add to our careful technical detailing, the Supreme Court had issued an order a week before the duo was supposed to arrive: in light of the air pollution, there would be a ban on the sale of crackers this Diwali. This was obviously good news, except for one minor detail: the happy ending of our story - of Vijai Kumari and Kanhaiya celebrating Diwali together in Delhi- against a well-lit night sky was literally up in the air. This begged an uncertain question: could Delhi still be banked upon to break the rules and burst crackers anyway? (Many did, in hindsight).
The filming took place over a week, in October 2017, in Firakhna (Vijai's village), in a hotel room with a green screen, in the city of Bulandshahar to capture Diwali and finally in Telangana's Sangareddy Jail museum, set up for a background to recreate the years she spent in prison. Throughout the entire process, one could see the rapport between mother and son, and their mutual affection.
But perhaps the best moment was when Vijai tried the Oculus VR glasses on, and could 'interact' with herself and her surroundings. This moment captured the objective of the project, to allow viewers to connect with Vijai in her virtual world, feel her loneliness and her continuing struggle.
It is through such initiatives that sensitivity can be generated in a large audience which would otherwise be cocooned from experiencing another's life, even while watching documentaries. This would be a good way to ensure that awe-inspiring stories like this will not just remain etched in memory but impact the lives of victims, we feel, improve the system and give hope to many who are forgotten in India's many jails