The Virtual Police Station - A Groundbreaking Training Tool for the Police and Empowerment Tool for the Public
---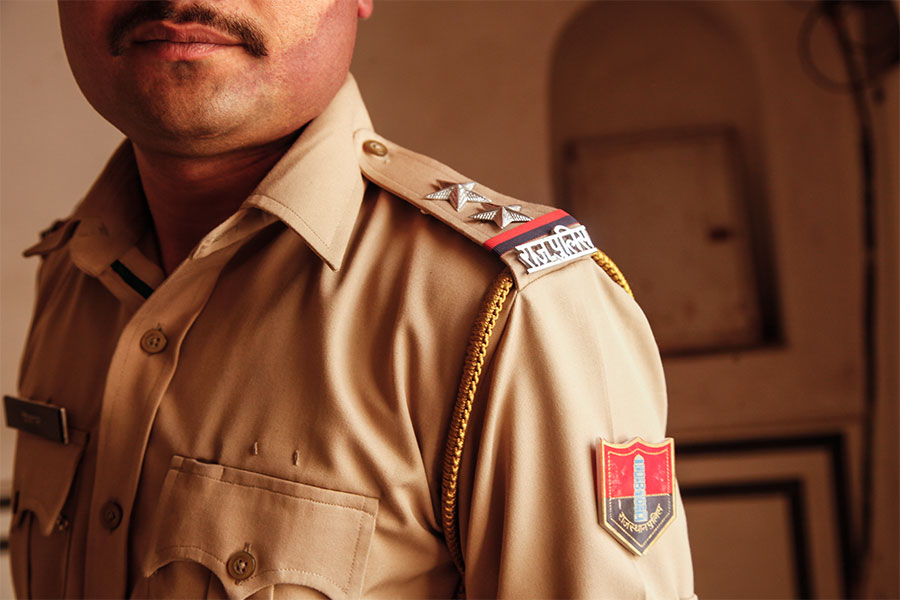 Commonwealth Human Rights Initiative (CHRI) has developed the Virtual Police Station (VPS), a first of its kind training tool for the police and empowerment tool for the public. Created with the cooperation of the Rajasthan Police, the VPS allows police, civil society and the public to enter a computerized police station to explore each room in 360 degrees and learn the many processes and procedures that are performed daily. This groundbreaking multi-language program works both online and offline, is completely integrated to social media, and has been called the "next generation of police training" by several high-ranking officers such as former DGP Omendra Bharadwaj (Rajasthan).
How It Works
The VPS is as thorough as it is innovative. The rooms that can be explored in our program include the Reception, Station Writer's Room, Lock Up, Case Property Room, SHO Office and more. A user can click on several items in each of these rooms, such as objects (registers, evidence, police equipment, telephones, etc), police personnel (duty officer, investigating officer, station writer, station house officer, case property officer, etc), and citizens who interact with the police and the justice system (a witness, accused, female victim, male victim, etc). Once something is clicked, detailed information is provided using videos and text boxes that reflect legal procedures to be followed down to the CrPC section.
Options
Upon clicking on, for instance, an FIR Register in the Station Writer's room, a user will be presented with a video detailing each step in the processes of registering an FIR, the difference between cognizable and non-cognizable offences, and what the rights and responsibilities are for both the public and police regarding this process. The same goes for a woman who has come into the police station to file a case of sexual assault, a witness to a crime, a man who is the victim of theft, a suspect arrested for weapon's possession, a case property officer who has to properly store evidence, and several other situations that a police officer will face on a daily basis. Critically, we provide a "learn more" button which serves as a resource archive, providing case law, legislation, guidelines and other seminal materials for the particular process they are exploring, so that all users have every option to learn as much as possible on vital service-related areas.
The Virtual Police Station is customizable and additional languages and subject areas can be added as per the needs of a particular state. With 14 rooms, 40 videos and hundreds of text boxes and resources, we believe the VPS is a the next generation of police training and public empowerment. Visit www.virtualpolice.in to experience it for yourself. More innovative and exciting multilingual multimedia posts on police reform are here.