Crammed cells jam Indian jails
---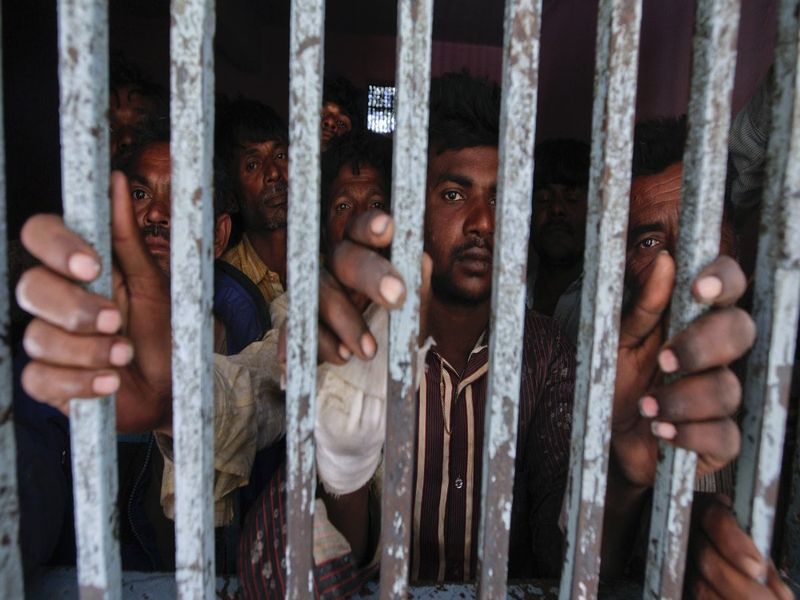 Image courtesy: Southlive.in
New Delhi,
By Raja Bagga
The National Crime Records Bureau (NCRB) through its report - "Prison Statistics India" annually publishes data relating to prisons and prisoners. This is the primary source of information on Indian prisons. The latest prison statistics available were published in October 2016 and CHRI prepared an analysis of these statistics.
The report provided national and state level average prison overcrowding information and stated that the national prison overcrowding rate was 14%. In 10 states and two union territories, the overcrowding levels were more than 10%.
Of these the overcrowding rate was even higher than 100 percent in Chhattisgarh, Delhi and Dadra and Nagar Haveli. It appeared from the statistics that overcrowding was limited to a few states – a few bad apples while the rest of Indian jails were not overcrowded at all.
In its submission to NCRB in March 2017, CHRI specifically suggested that jail-wise information on sanctioned and actual inmate information should be provided by NCRB as state averages could be misleading.
This is what was revealed by Ministry of Home Affair's (MHA's) response in parliament to questions asked by Lok Sabha MP Mr. Sushil Kumar Singh on August 8, 2017. The information provided revealed that 149 jails in 22 states and union territories have overcrowding rates of more than 100%.
Half of these jails were from four states - Uttar Pradesh (27), Madhya Pradesh (23), Chhattisgarh (15) and West Bengal (14).
Another interesting facet of this data was that 60% of these overcrowded jails were central or district jails whereas 37% were sub-jails. Therefore, contrary to what the official data show, the problem of severe overcrowding is a very real issue in central and district jails and not just in sub-jails.
In 14 of these jails, the overcrowding rate is higher than 300%.
Looking at specific jails, overcrowding levels at Sathyamangalam jail in Tamil Nadu and Roha jail in Maharashtra with an incredible 1150% and 1067% overcrowding rate respectively is extremely worrisome. While these are smaller jails, among jails with sizeable population, Moradabad district jail in Uttar Pradesh tops the list with overcrowding rate of 391%.
However, the government's response in parliament does not inspire confidence. It only stated that MHA has issued "advisories" time and again and with the use of "Section 265 of the Criminal Procedure Code (plea bargaining)" and "Section 436A" (bail) overcrowding has been "addressed".
It seems to be a case of too little too late.
| | |
| --- | --- |
| State | Number of Jails with overcrowding rate more than 100% |
| Uttar Pradesh | 27 |
| Madhya Pradesh | 23 |
| Chhattisgarh | 15 |
| West Bengal | 14 |
| Maharashtra | 13 |
| Kerala | 10 |
| Bihar | 8 |
| Odisha | 6 |
| Jharkhand | 5 |
| Tamil Nadu | 5 |
| Delhi | 4 |
| Rajasthan | 4 |
| Assam | 2 |
| Haryana | 2 |
| Himachal Pradesh | 2 |
| Karnataka | 2 |
| Uttarakhand | 2 |
| Andhra Pradesh | 1 |
| Gujarat | 1 |
| Jammu & Kashmir | 1 |
| Meghalaya | 1 |
| Punjab | 1 |
| Total | 149 |