CHRI and Partners Launch Groundbreaking 101 guide in Kenya
---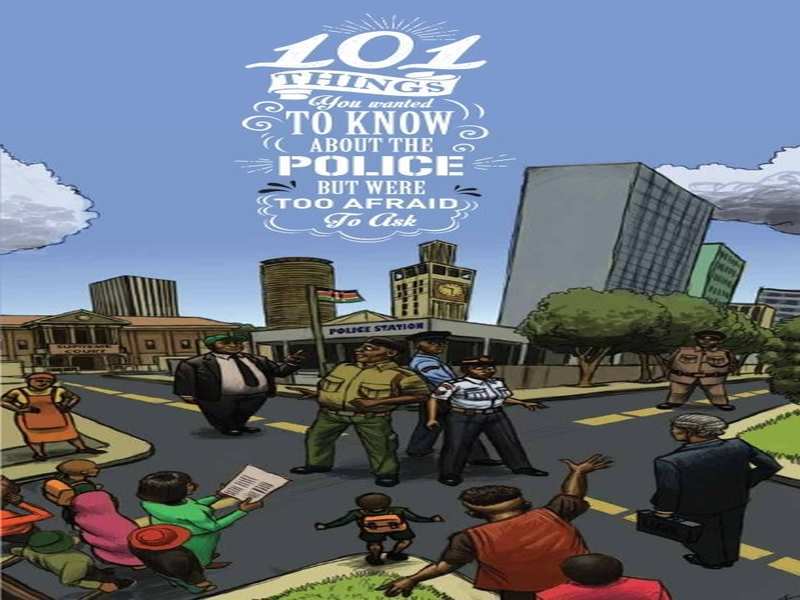 17 May, 2016
The Chief Justice of Kenya Willy Mutunga, Danish Ambassador Hon. Mette Knudsen, Katiba Institute's Yash Pal Ghai and Commonwealth Human Rights Initiative's Uladzimir Dzenisevich jointly released a colourful booklet, "101 Things you wanted to know about the police but were afraid to ask", in Nairobi today.
The brightly illustrated and easy to digest publication looks like a child's comic but gives serious and much needed information to the people of Kenya and its police in a Q-and-A form. It describes the structure and functioning of the Kenyan police and provides sensible short answers about the rights of people who come into contact with the police.
Commonly encountered problems like rights and duties around a traffic violation are addressed along with lesser known matters like one's rights on arrest, limits on the use of force by police, the prohibition of torture or ill treatment in custody and how to make complaints if police overstep their powers.
Finn Kjærulf, the Programme Manager at Dignity, a Danish human rights organization said, "101 is a masterpiece of civic education".
The Kenyan publication is modelled on CHRI's highly successful publication of the same name. The CHRI version, which has been translated into 13 languages in India, Bangladesh and Pakistan, is the joint effort of Katiba Institute, Independent Medico-Legal Unit, CHRI and supported by the Dignity - Danish Institute against Torture.
"This is essential reading and the book should be used and widely distributed by the Kenyan police and government," said Maja Daruwala, Director of CHRI.
Tag: Police | Kenya | Human Rights