Raja Bagga (Prison Reforms team, 2013-18) has received the prestigious Chevening Scholarship to study Criminal Justice Policy (MSc) at the London School of Economics. "The course fits perfectly with my five years of prison reform work at CHRI. I intend to hone the legal research skills I developed at CHRI, during the course," says Raja, whose presence has added heft, depth and good cheer to his team, especially with his magnum opus on Legal Aid across India that should be released in the next months.
Chevening is the UK government's global scholarship programme that offers future leaders the unique opportunity to study in the UK. These scholarships are awarded to outstanding professionals to pursue a one-year master's degree in any subject at any UK university.
---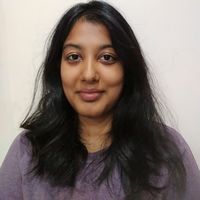 Niriksha Sanghvi (Police Reforms team, 2017-18) has been selected for the prestigious J N Tata Scholarship, 2018-19 which is given by the J N Tata Endowment for higher education of Indians.
Niriksha says: "I have received this scholarship for pursuing a one-year Advanced LLM in Public International Law, from Leiden Law School, Netherlands. I am going to focus my LLM on international criminal law, human rights and conflict-related laws".
Congratulations, Niriksha. All the best from all of us.
About the scholarship: Established in 1892, the J. N. Endowment is a prestigious institution. It is a matter of pride to be called a 'J N Tata Scholar' and over the years J N Tata Scholars have distinguished themselves and have had outstanding achievements to their credit.
---